sister
and I came up with for beans and, being the cheeseballs that we are, decided to name is as such). SO GOOD! I know I've been away from my blog for a while but that doesn't mean I haven't been a busy little bee!
Presenting my newest creation, The Marley Bag.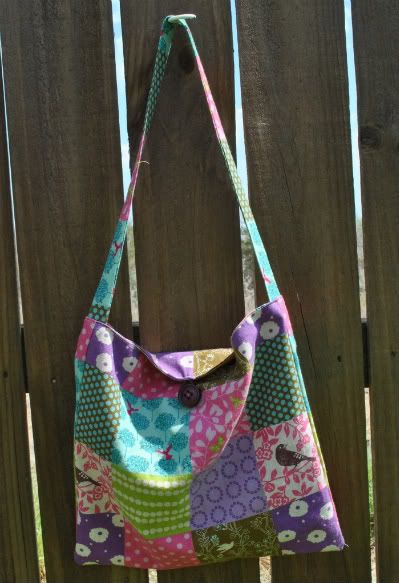 I named this bag after my niece, Marley. I wanted a laid back, slouchy feel in this bag and I think it came out exactly as I envisioned. Marley was named after Bob Marley and that is the epitome of all that this bag is! It just screams "Don't worry, be happy".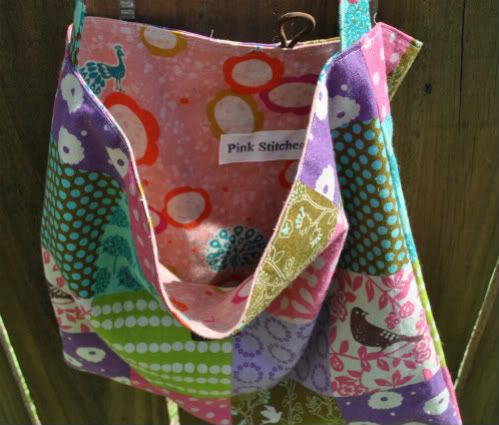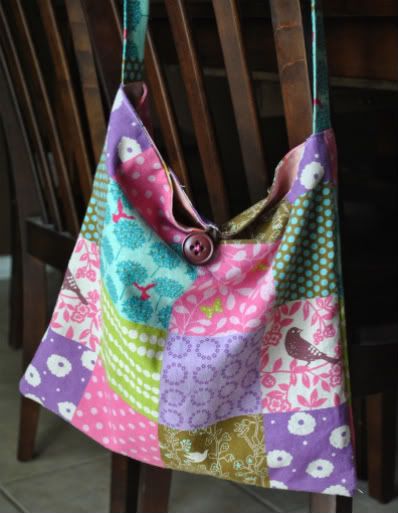 If you're thinking that this fabric looks familiar, that's because I had used it to make my
diaper bag
a loooong time ago. I have been hoarding this Echino collection fabric as long as I possibly could. I am in love with any and all Japanese import fabric and I.want.more.
This slouchy lil bag is now in my
shop
, along with this little guy.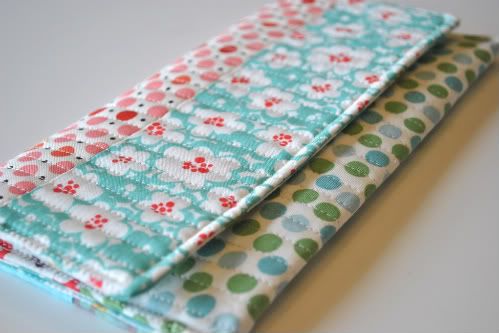 It's
another scrappy sunglasses pouch/clutch
. Lovin' the combo of fabrics on this one. I used some more of my left over "Just Wing It" by Momo for Moda and a few other selections.
I also have one more project I'm dying to share with you guys but I can't today!! I'll share it with you tomorrow though. It'll be worth the wait, I promise! Now I'm off to a graduation party (to gain another 17 lbs)!!
Linking up
here
.