sunglasses pouches
. I let her know I would be gone for a whole week and she was so patient and wonderful about it. She even paid me up front so I was determined to make something beautiful for her!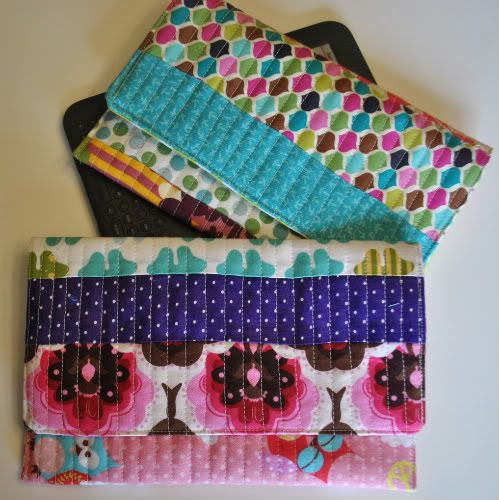 As usual, I quilted in straight lines and used all kinds of vibrant, fun colors. The only difference is ofcourse the measurements and that I added Velcro.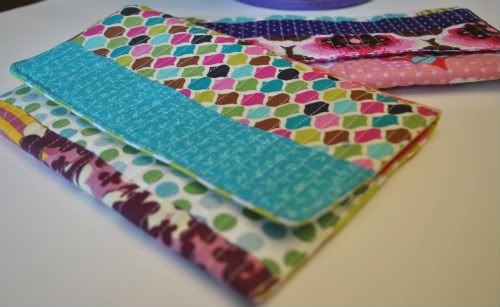 I really hope she enjoys them!
Tomorrow is a very special day... I will be turning a year older! I can't believe another year has passed. My son will be THREE this November! I'm so amazed by it all. Anyway, hope to see you all tomorrow. I have something special planned! Have a great evening!
Linking up
here
.