gathered clutch
from a tutorial that Anna has on her
blog
.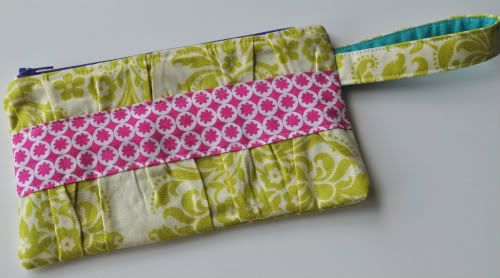 If you've been reading my blog for awhile, you know that I love fun bursts of color in my projects. Anna was completely right, the hardest and most time consuming part of this project is just picking out the fabrics! The rest came along pretty easily. It's kind of weird to say this now because I had actually tried making this clutch
before
and it was not so easy for me. My post title had been "My Sewing Nightmare" and that pretty much sums up my last experience with it. I don't know what I was thinking taking this on as one of my first projects! I had only been sewing for like a week. This time around, it was much much easier for me and I am so happy with the results.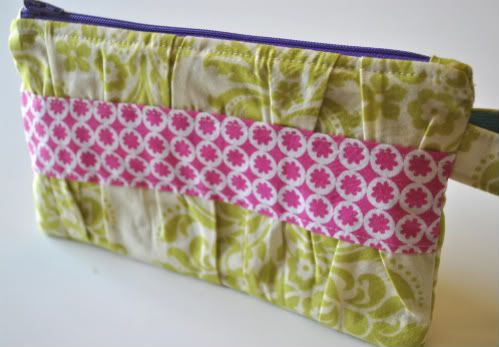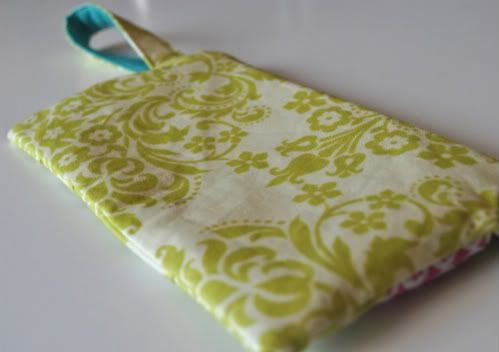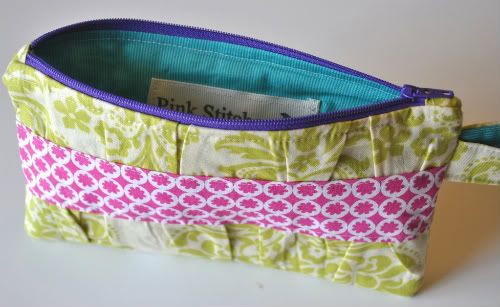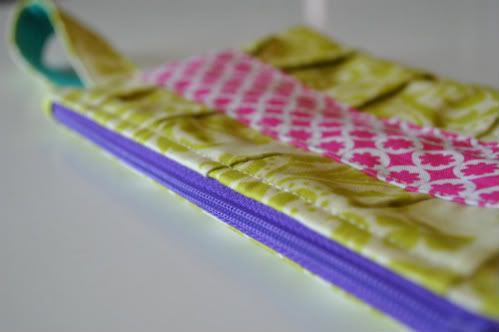 I hope you all try to make this if you haven't already. If you're a beginner, it's a great learning experience. And if you're more advanced, make tons of them! They make great gifts and also great little wallets for yourself! Thanks Anna!
Linking up to
these parties
.