Zakka Style Sew Along
but my machine was in the shop. So I went ahead and started on the first project anyway, even though they're on their second week. I was not pleased with the way my zig zags were turning out. I was getting frustrated because I had no idea what I was doing wrong, my measurements were all off, and I was pissed that I was wasting my precious FMF fabric. Against my better judgement, I proceeded and ended up making a 16" pillow instead. The points aren't perfect, but I didn't mind them so much after I quilted it.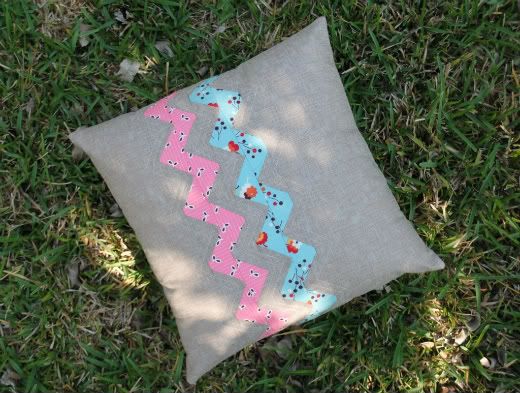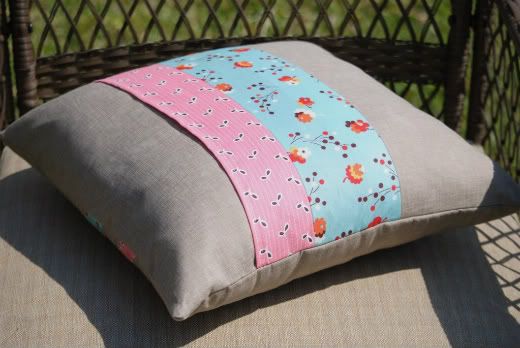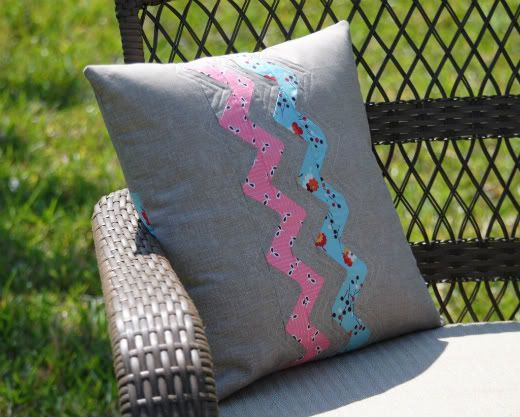 Fabrics used:
- Robert Kaufman, Quilter's Linen in Beige
- Denyse Schmidt, Flea Market Fancy in Eyelet Pink
- Denyse Schmidt, Flea Market Fancy in Posie Turquoise
Oh, how I adore linen. They have such a fabulous texture and Robert Kaufman's collection has so many beautiful colors. I ended up loving the pillow and it now sits proudly on my sofa among all my other pretty spring pillows.
I'll be linking up to
these parties
.