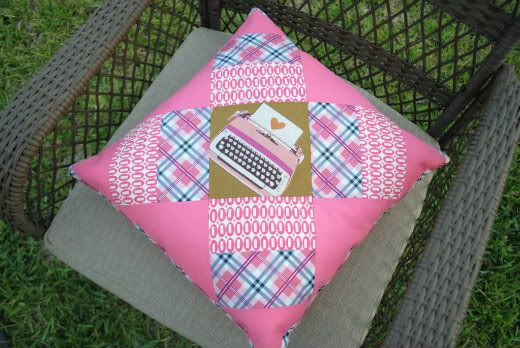 I had pinned this
pretty pillow
a couple of months ago and decided it was a good time to try it out. I used rectangles instead of square patches and I added a thin border around the whole pillow.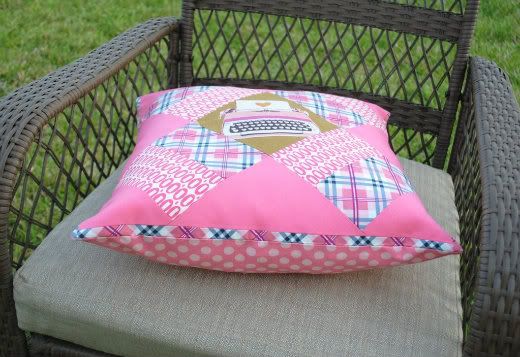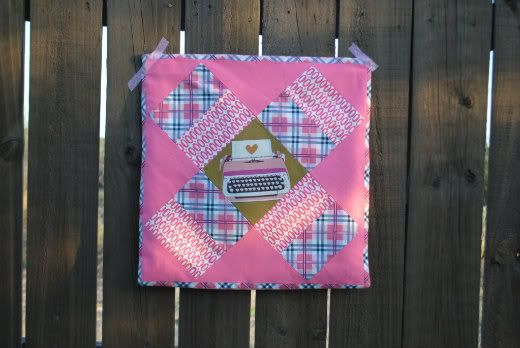 I based the entire layout around the typewriter from Melody Miller's most recent line. I added American Jane pezzy print in pink and a pretty pink plaid from Denyse Schmidt's "Aunt Edna" collection. I tied everything together with a coral linen as a background. For the backing, I used Michael Miller Ta Dots in Bubble gum. Hope she loves it!
Next on my agenda is this Multi-Taster Tote by Anna Maria Horner. I'm thinking my Flea Market prints would be PERFECT for this bag. Can't wait to get it done!