Lizette
who is from Washington and happens to have a beautiful little princess that is my son's age. She also has a cute
etsy shop
. Here is what she sent us.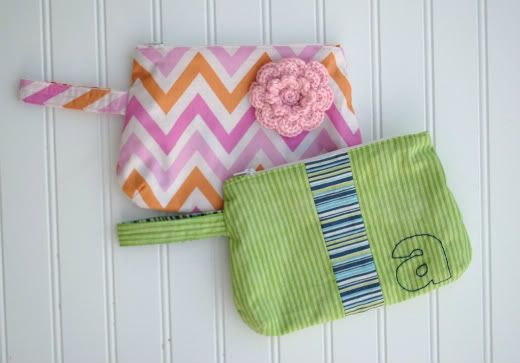 I love the embroidered "A" on AJ's pouch. And Lizette's daughter, Mabel, painted a sweet card for him. He finished most of the candy by the time I was able to snap some pictures but I did manage to round up some of the little toys that they included as well. He was beyond ecstatic to receive an Easter package in the mail from his new friends!
Lizette and I exchanged quite a few emails before we sent out our packages to get to know eachother's likes and dislikes. She hit the nail right on the head with my bag! I love the chevron print and the pretty pink crocheted flower. She made me some cute hair bows and included lots of owls (which as you know by now, I ADORE!). I'm especially in love with the little felt owl. He has a happy new home in my craft room.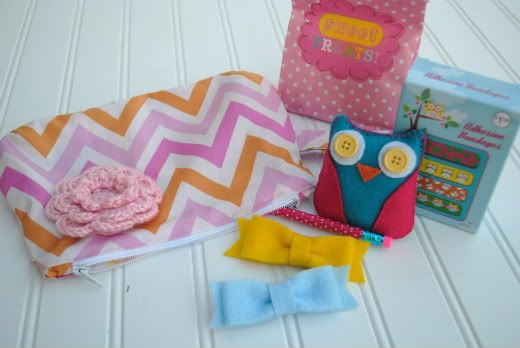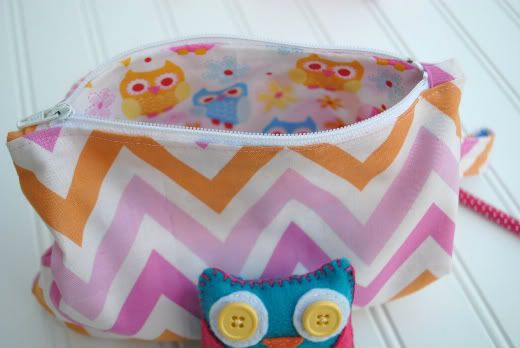 And look at the owl lining in my bag! Too cute! I can't wait for Lizette and Mabel ro receive the goodies that AJ and I sent so I can share them with you guys. And if you're reading this Lizette, thank you so much!! We loved everything!
If you participated in the swap and would like me to feature the goodies you sent or received, please send me some pictures! I'd love to see what you made. Email me at greenletterday(at)yahoo(dot)com with the subject: EASTER SWAP