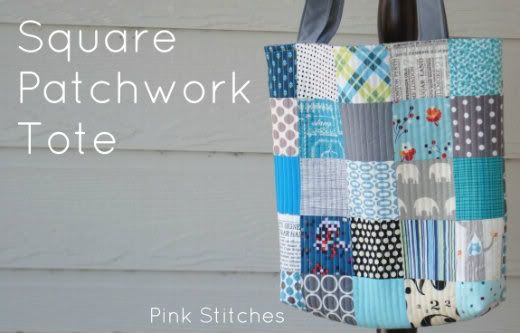 I've been sorting through all my scraps and cutting a bunch of 3.5" squares. Anything smaller got tossed in the trash, except ofcourse for the beautiful little pieces that I couldn't bring myself to part with. I thought it would be fun to make a patchwork tote using some of my blue and grey squares.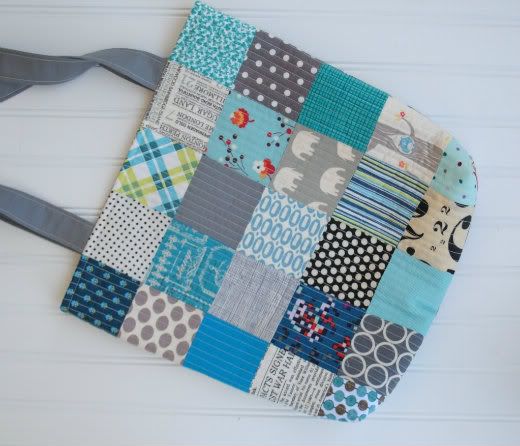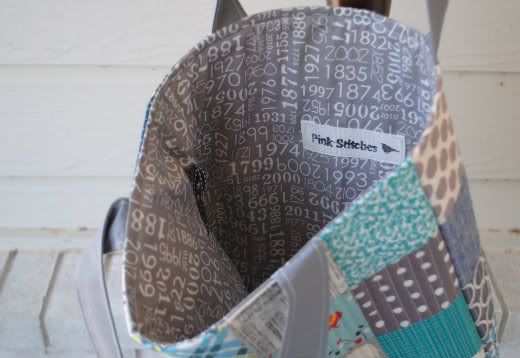 I used 25 squares for each side of the bag and sewed them together in five rows of five squares, alternating between grey and blue. Then I quilted them in straight lines before composing my tote. I boxed the corners at 2.5" and added a little lobster clasp to the lining to hang keys or coin purses from. The tote is now in the
shop
if anyone is interested. Have a wonderful week!
Linking up to these
parties
.