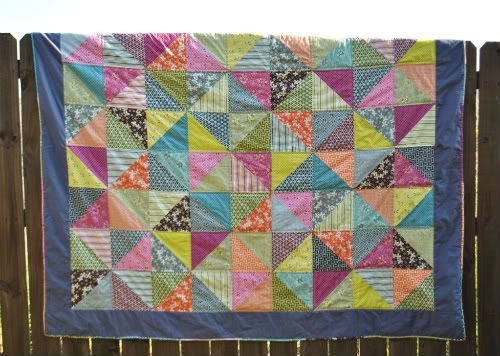 I started this quilt for my bed back in... July! I was making excuses left and right on why I hadn't finished it yet (I needed fabric for the backing, I was scared to quilt it, I didn't know how to make my own bias tape, blah blah blah). Finally, I just went for it and finished it last week. Here's my hubby standing on top of a chair outside trying to hold it up for me.
The final dimensions are about 95" by 85" with the grey border. I made HSTs with Denyse Schmidt's "Hope Valley" collection and used a pale yellow flat sheet for the back. With my left over fabric, I made a pieced binding and a
matching pillow
.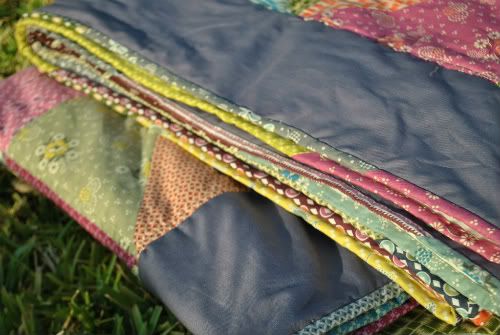 I used straight line quilting on either side of each block seam. I stayed away from the border because I didn't want the yellow thread to show on the dark grey.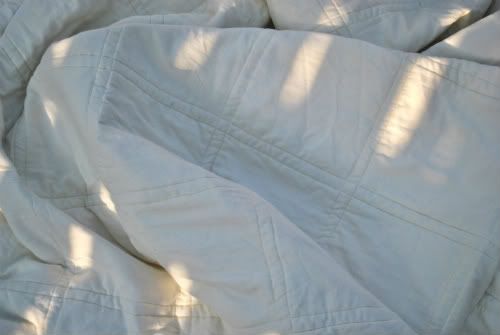 We have been using it in our bed for about a week now and I finally decided to pull it outside and snap some pictures for you guys. It's so soft and comfy! And it looks so happy in our room.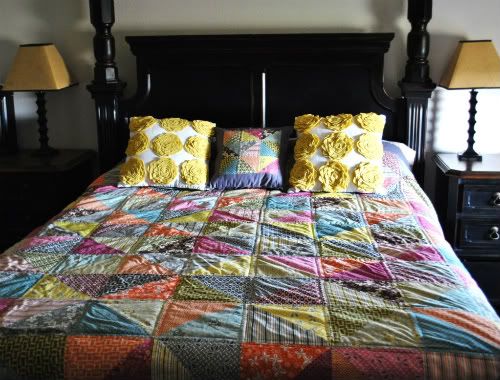 Please excuse the poor lighting. We only have one window in our bedroom and my husband tinted it REALLY dark awhile ago. I had been coveting those yellow flower pillows at Target for so long but they were too expensive. When I saw them for 50% off, I snatched up the last two!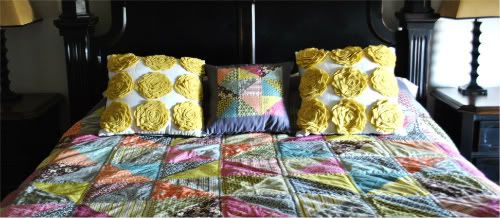 It's far from perfect and I love it with all its imperfections! I am SO proud of myself!