Katie
received her first package yesterday so I'm free to blog about it now.
We agreed that we would send our goodies out in stages as we finish them because we have both been really busy. Katie and I share a love of birdies and she strongly hinted that she needed a checkbook cover. She's also in the process of re-decorating her living room so to start off, I made her a pillow cover and a checkbook wallet.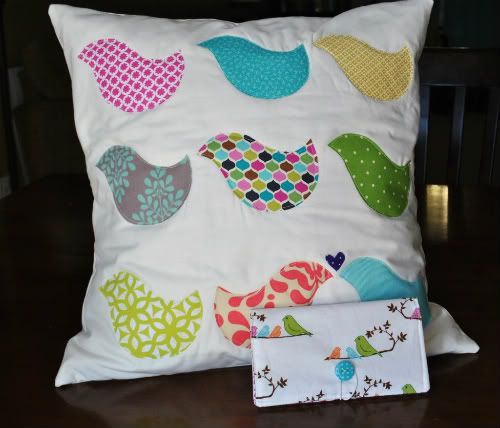 I had this idea for a pillow as soon as I started working on her stuff. One of the things I love about Katie is that she often blogs about her husband and I know she is totally head over heels for him. This hits close to home because they remind me of my relationship with MY lovebird.
I wanted this pillow to sort of say a love story for them. (I am so making one of these for myself next)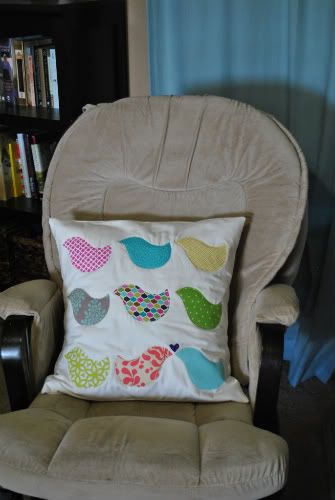 For her checkbook cover, I used some Valori Wells Wrenly fabric with cute little birds. I can't get enough of this fabric, it's adorable! I used
this
pattern.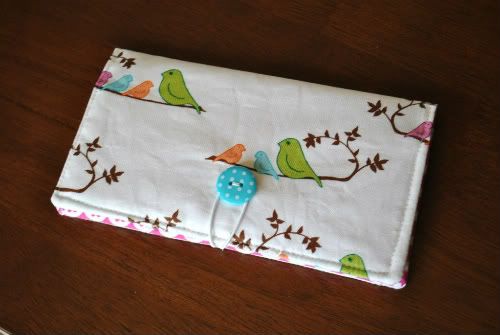 I also sent her a cute bright orange OPI nail polish that I can totally picture her wearing because her style is so fun. I hope she really likes all of her goodies!