grey 241 tote
that I made a couple of weeks ago. That bag sold instantly and is now on it's way to Greece to live with
Eleni
. So I promised I would make Jessica a custom bag in her favorite color combo, lime green and hot pink.
I love the way this bag came out. I used an out of print hot pink Echino fabric that I'd been hoarding. It was so hard to cut into but so worth it in the end because it totally suits her!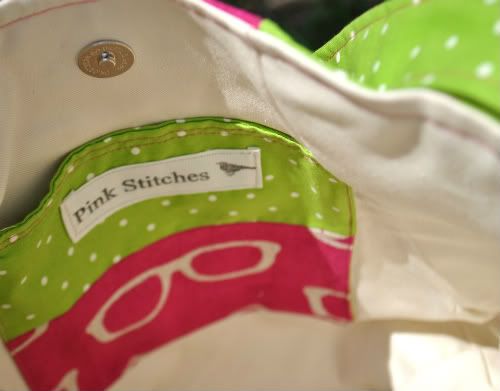 I think the inner pocket is my favorite. I fussy cut a pair of glasses and did a little patchwork with the coordinating lime green dots. I used a sand colored canvas for the interior.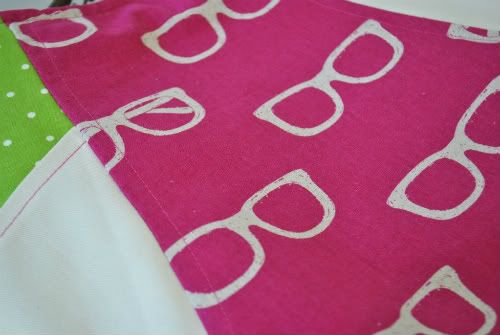 The Echino fabric is a really heavy linen blend with a natural look that I just adore. I think I will be using linen and canvas for all my bags now because I like the heaviness it gives them. We'll see how long I stick to that. I just love the variety of prints that quilting fabrics have to offer!
I've been getting alot of questions about my labels. I make them myself using either grosgrain or twill ribbon and some fabric paint. I have a tutorial for them
here
.
My
Halloween Giveaway
is almost closing! You have until Thursday night to enter so go check it out! Thanks for stopping by!