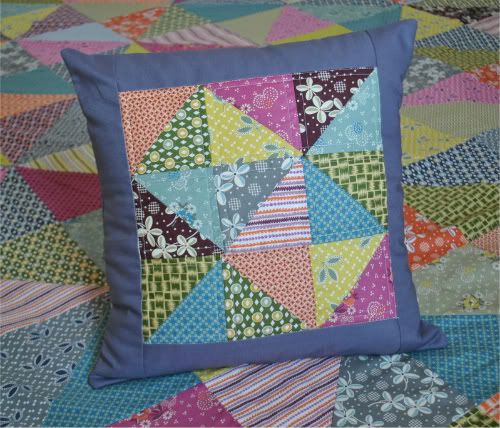 Slowly but surely, my
Hope Valley quilt
is coming along. I don't know how all you quilt gurus do it. I've seen some quilts completed in just a few days. Maybe I shouldn't have started with such a big quilt. I have added the grey border and am now in the process of basting. In the meantime, here is a pretty little pillow I made to match it.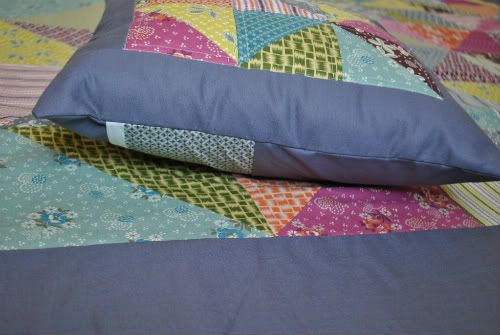 I used the same HST method, except I used 4" blocks instead of 8". I added some Kona Coal for the border (same as I used for the quilt). And to avoid sewing hems, I sewed on some left over Hope Valley fabric with selvages for the backing. Have I mentioned how much I love envelope closures?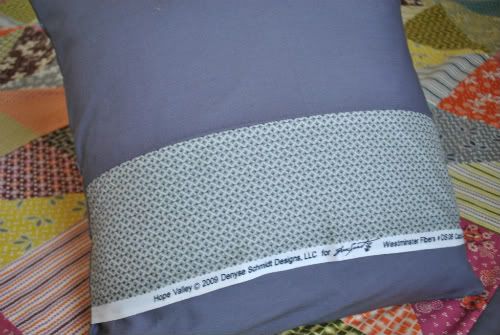 I think this quilt and pillow are going to look quite lovely on my bed once I finally finish. The colors make me happy.