I finally finished my quilt top last night and I.LOVE.IT.
If you recall, I was originally going to make a quilt like
this
using this pretty Denyse Schmidt
Hope Valley
fabric. Those plans went out the window when I saw
this
quilt. I just had to make one!
I used 90 8 1/2" blocks using
this method
, 9 blocks across and 10 blocks down. I'm considering adding a dark grey border to make it larger. Thoughts? I think I just might.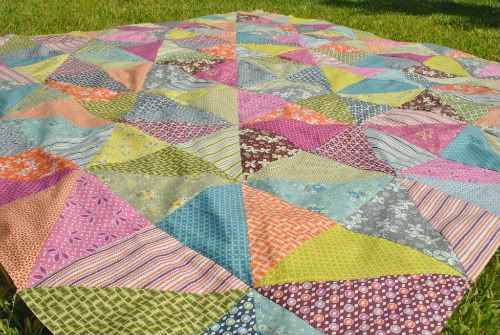 As per some quilters' recommendations, I'm going to Target later to see if I can find a pretty flat sheet to use for the backing. If not, then I'm going to order some Kona solid in Charcoal for the border and back. Still undecided on the quilting and binding. Any suggestions?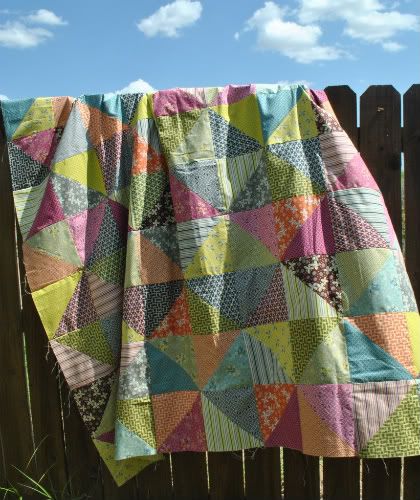 I especially want to thank Nicke from
Kiss, Kiss... Quilt
for being such an angel and a mentor and helping me venture into the quilting world! I'd be lost without my bloggy friends!