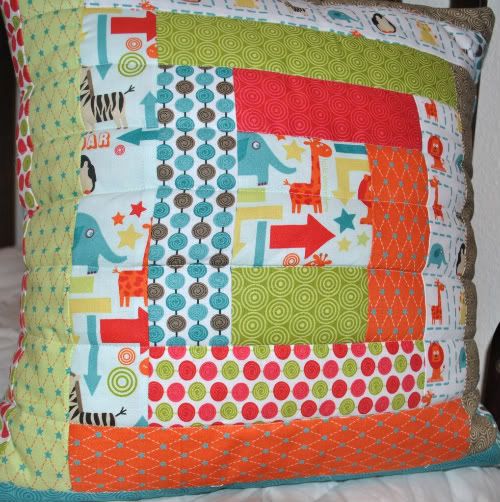 A few days ago, I won this
Zoo Alphabet Soup Fabric Bundle
by Riley Blake from
Life In The Thrifty Lane
.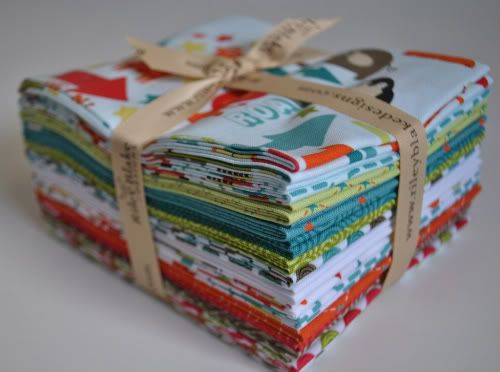 I chose this bundle because we are in the process of "re-doing" my son's room (more on that later). We decided to just stick with a neutral theme and throw in little boy charms as we go along. This bundle was a perfect start. I made AJ an adorable log cabin pillow.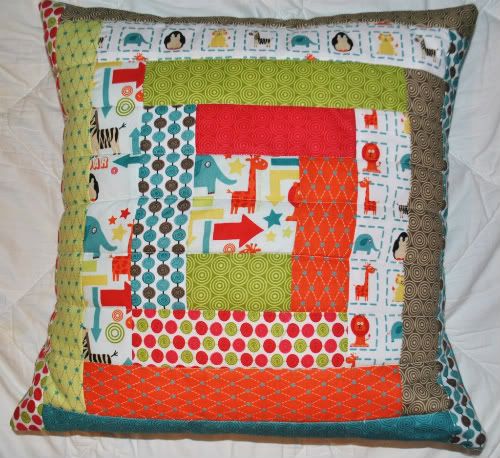 I used a fat quarter to make an envelope closure for the back. I left the selvage as the hem cause I like the way it looks.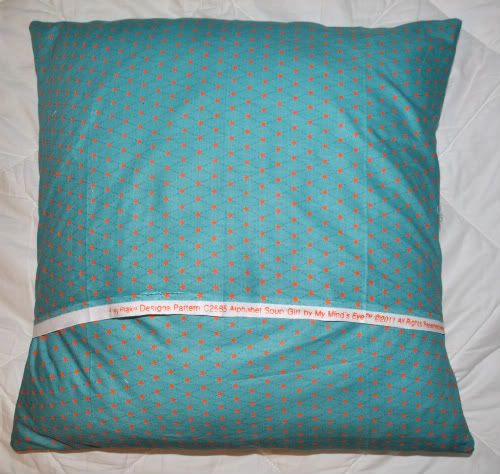 The pillow case ended up measuring 17.5" by 17.5" so I need to go buy a 17" pillow form sometime this week. Right now, it's stuffed with an 18" pillow form that I had on hand.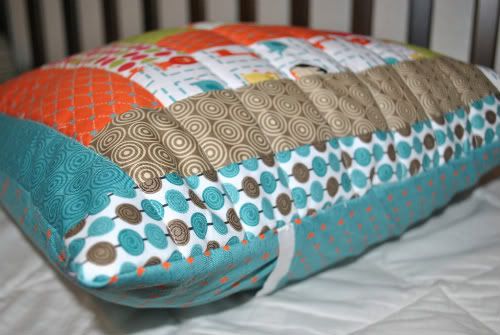 AJ loves it!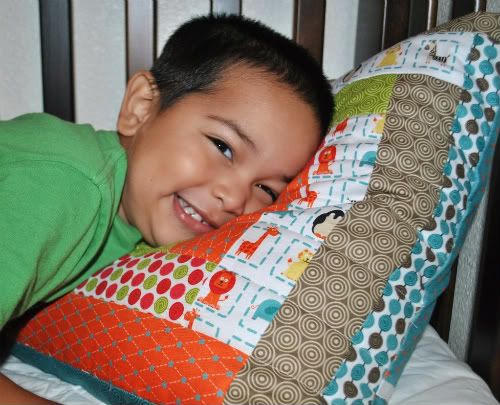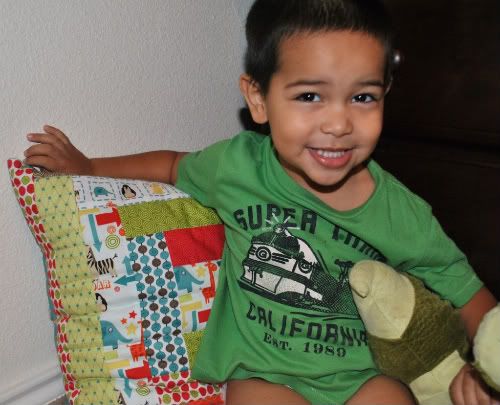 He had me sitting with him for hours last night pointing out animals and asking me what each of them ate. I forget what elephants eat? Do they really eat peanuts or is that just in cartoons? I don't know...
Don't forget to enter the
Zipit Giveaway
where you can with a $30 Gift Certificate to
Zipit Zippers
. Giveaway ends July 16th at midnight.
Linking up
here
.