reading
and "spring cleaning" (which has leaked into summer). But yesterday I just had a craving so I whipped up a cute handbag.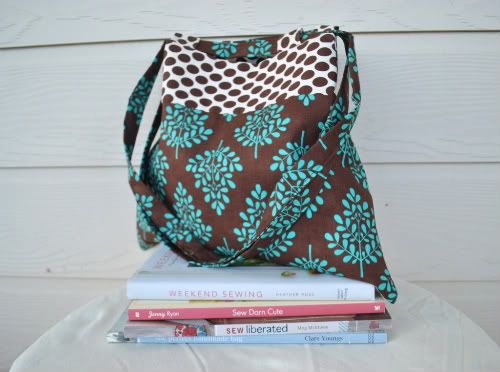 I used fabrics from Momo for Moda's "It's a Hoot" line, which I've used before
here
and
here
, among other scrappy projects.
I got the pattern for this cute bag from this book that I bought at Hobby Lobby.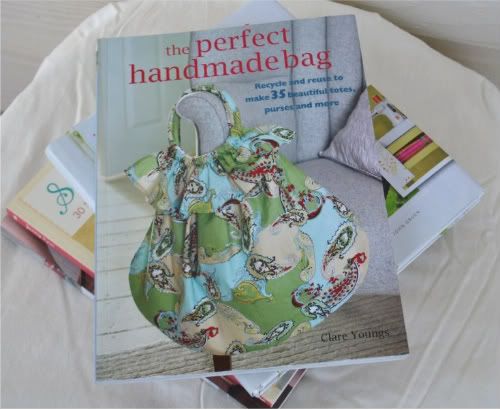 Just made a few adjustments to accommodate my half yard fabrics that I had left. I took off about 2 inches from all the measurements that were given. I also added fusible interfacing.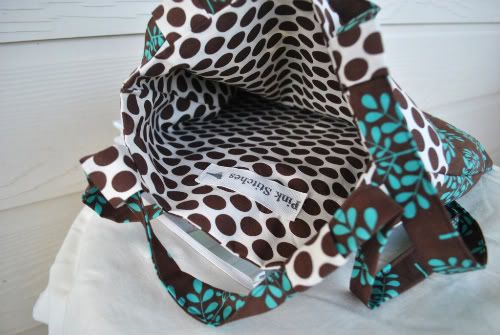 Among the things I love about this purse is that you can wear the handles two different ways, depending on if you want to wear it on your shoulder or just carry in your hand.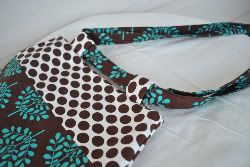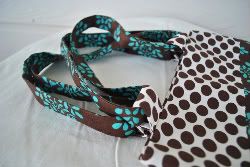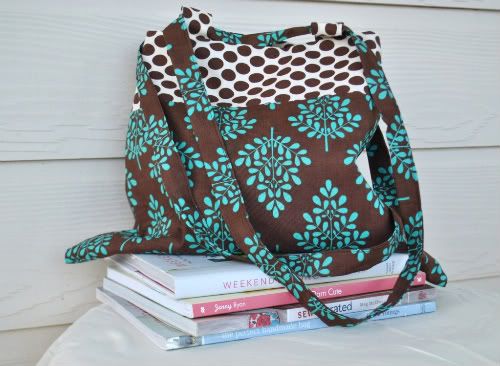 I'm listing this bag in my
shop
tonight. About the swap that I mentioned in my
last post
, I was so happy and surprised to receive quite a few responses for it. I'm going to email each of you to see if you are interested in signing up officially so that I can assign all of you swap partners. I'm so excited! If some of you are still interested in signing up, please leave a comment including your email address. I will leave the sign up open until Wednesday July 27th before I assign partners. Thank you all for your interest!
Linking up
here
.