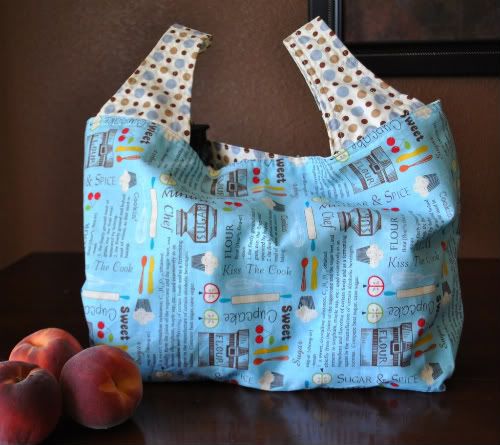 Remember
this grocery bag
I made back in April? I never got around to showing you the rest of the bags I made. That's because I never got around to finishing them. I found them in my "work in progress" pile and I was very disappointed to find that all I was pending was attaching the handles. So I dug them out and finished them up last night.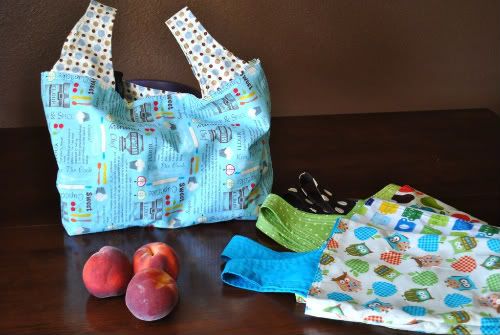 I used
Keyka Lou's pattern
which is simliar to the design of the plastic bags given at grocery stores but about twice as big (and reusable!!). Here's my little model showing you how large they are.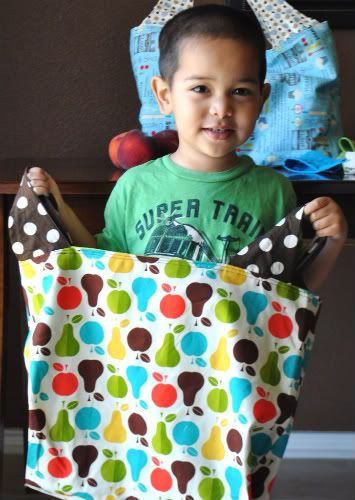 These are finally off my to-do list! Onto another unfinished project and some more swap items. Enjoy your Wednesday!
Linking up
here
.