I can't believe Thanksgiving is over :-(
Holidays come and go so quickly! Did you hit up the black friday sales yesterday?? I didn't wake up at a ridiculous time to check them out but my sister and I did visit the mall for a bit and I was able to score some Christmas gifts and a few stocking stuffers.
Today was a SUPER SPECIAL day! My little love turned 3 years old!! I can't believe time has passed so quickly. He is speaking in complete sentences now, he climbs ladders at the playground and he maneuvers his way around my iPad with ease. Why must they grow up so quickly?! We didn't do anything special today since we celebrated his birthday last weekend when daddy was home. But I did take him to my mom's house to help put up her Christmas decorations.
Anyway, before the Christmas Market, one of my friends had asked me to make her a custom laptop case for her Sony Vaio. Her only request was that it must be pink! I had no problem with that.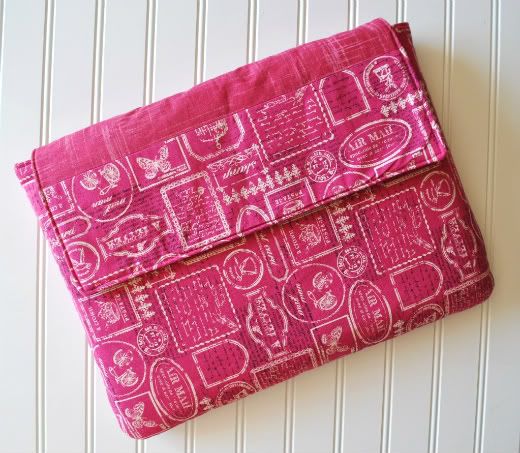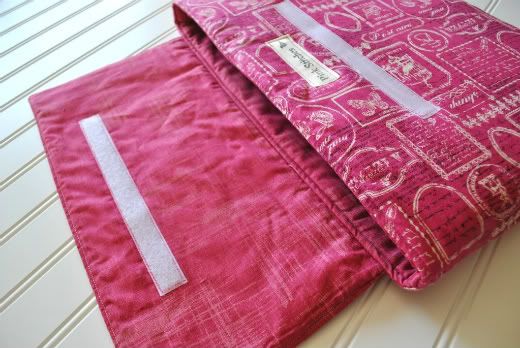 I used Kokka Trefle Stamps in pink and Laura Gunn Magnolia Lane Collection Painter's Canvas in Pink. It's super soft with two layers of cotton batting and fusible interfacing. I got pretty lucky that my Dell had almost the exact measurements as hers so I used it as a guide. I think I've figured out a pretty good formula to use for all sizes of laptops.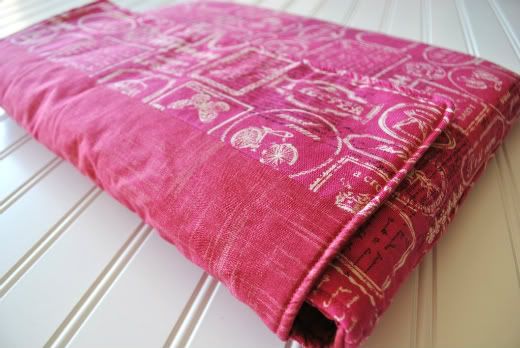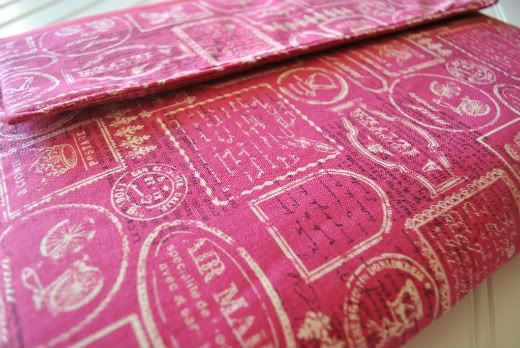 I'm working on an iPad case for myself using this Trefle fabric. I think I'm slightly obsessed.
I have two giveaways going on right now
here
and
here
. You still have a few days to enter so don't miss out! I'm also planning a HUGE giveaway for the beginning of December! I'll be announcing it on my
Facebook page
so head over and "like" me if you haven't already. Thanks to everyone who has participated so far!
Linking up
here
.