Are you ready for Thanksgiving tomorrow? I'm so ready to put on a few pounds. Not that I need them because I surely don't, but I'm going to pack them on anyway! We only do this once a year after all. And I am definitely going to make the most of it. My plans are to have a Thanksgiving lunch at my mom's house around noon, then head over to my grandma's later in the day and do it again! Looking forward to my mom's stuffing, my sister's apple crisp, and my grandma's tamales. Yuuuum! I wanted to make a little somethin somethin for my grandma so I whipped up these crocheted pot holders last night.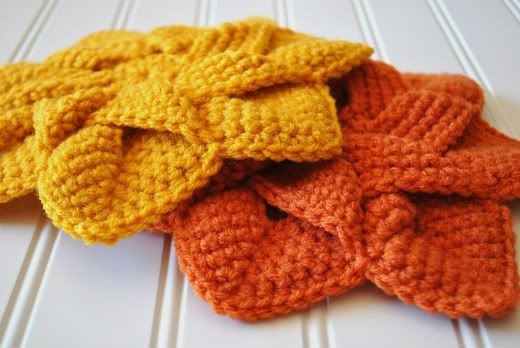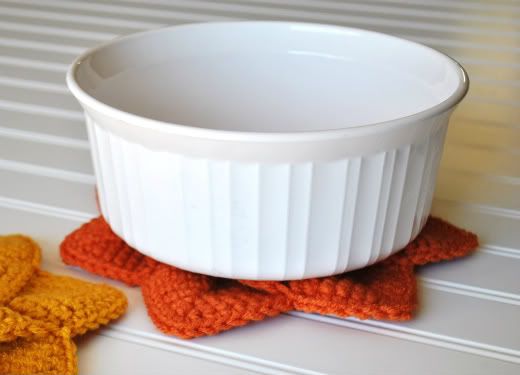 I think the harvest-y colors are just right for Thanksgiving. And I'm liking the solid look as opposed to the striped ones I made
last time
. I used
this pattern
.
I am so thankful for SO MANY things this year. I have a beautiful, healthy family. I've met so many amazing friends through this blogging/crafting community. This blog has served as a creative outlet and given me something to look forward to every day. I'm thankful for all my mentors that have helped me learn so much this year. And I'm so so thankful for all my readers who have supported me, helped my blog grow and made my day with all your lovely comments and emails. I have a
very special giveaway
lined up for tomorrow to show my gratitude. I'll give you a hint: it involves fabric!
And you still have time to enter
this giveaway
with As Hue Wish. You have up to 8 chances to win $25 to her shop! Giveaway ends Nov. 29.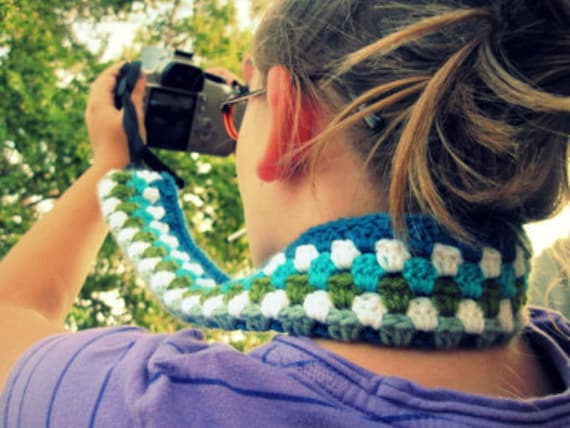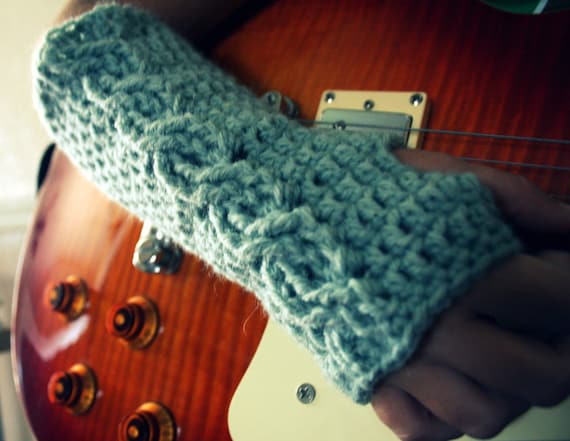 Have a wonderful, blessed day tomorrow! Enjoy your families, give thanks, and fill your bellies til your heart's content!