I had this last minute idea for holiday crayon sets to sell at the
Christmas Market
last week. They were so fun and easy to make, your toddler can help!
**If you have used this tutorial or any others by Pink Stitches, please post your pictures on the
Pink Stitches Flickr Group
! I'd love to see your beautiful creations and feature some of my favorite projects!**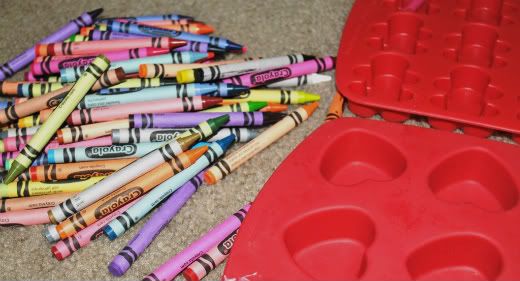 All you need are some crayons and silicone cupcake trays in any shape you can find. I had gotten the heart shaped one at Target last February and I found the gingerbread man tray at Walmart.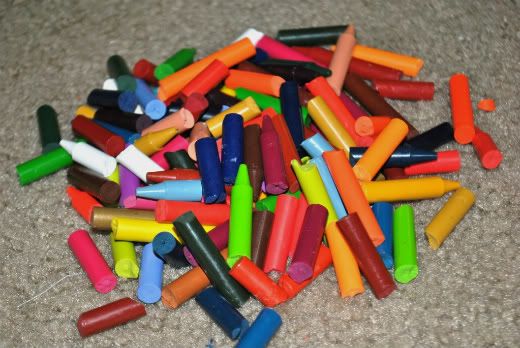 Preheat your oven to 200 degrees while you peel all the wrappers off your crayons. Then break them into 1-2 inch pieces. Distribute them evenly into each mold in your trays. It's up to you how thick you want them. Bake them for 10-12 minutes until crayons are completely melted. Do not stir!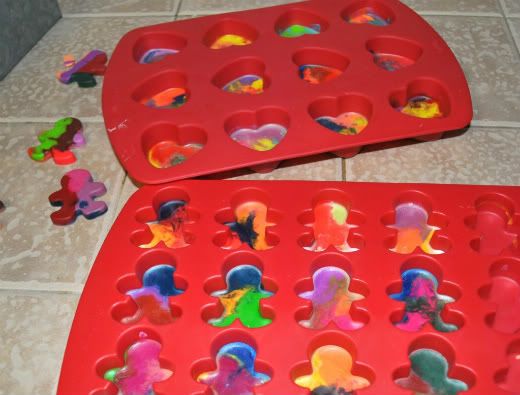 Carefully pull them out of the oven and let them cool for a few minutes. If you're impatient like me, you can pop them into the freezer for a couple of minutes before popping them out of the tray. Be especially careful removing the gingerbread men. I had a few arms and legs break off. It's ok though, you can use a lighter to "glue" them back together and then put them back in the freezer for a bit.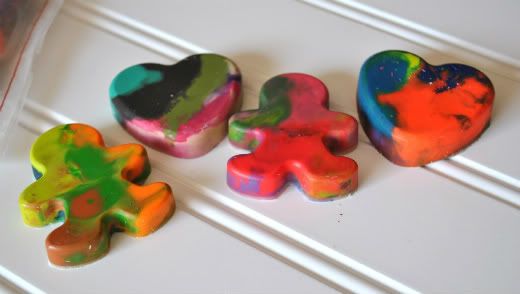 Aren't they adorable?? Your kids will love them!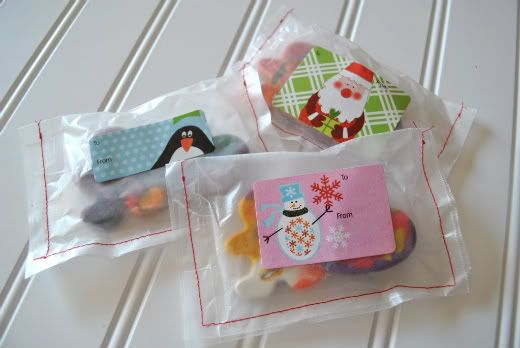 Want to make some quick stocking stuffers? Just fold a piece of wax paper over a couple of crayons, stitch around the three open sides, and stick a gift tag sticker on it! Pair it with a mini coloring book and you're all set!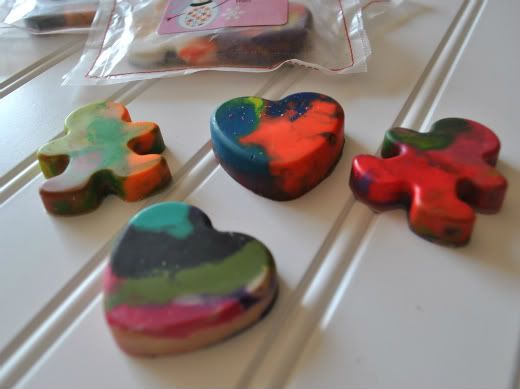 I hope you enjoy making these with your little munchkins this holiday season! AJ will be giving these out to all his cousins and friends on Christmas. Hopefully I can get him to write his name on them. He's in the process of learning his alphabet.