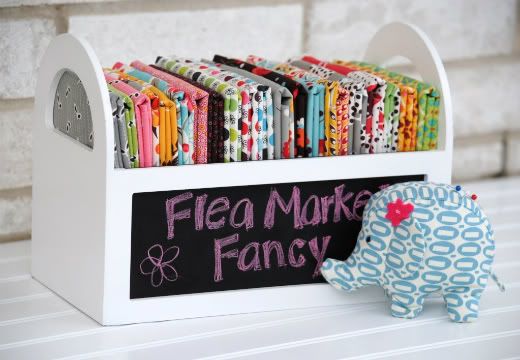 I don't know what possessed me to try making this elephant pin cushion the other night. I bought the pattern from
Amy's shop
a couple of weeks ago because I fell in love with the cover photo. I knew it'd be a challenge but... let's just say I definitely will not be making these little guys in bulk. Regardless of how difficult this was to make (for me), I love the finished product! And I'm now the proud of owner of a baby elephant named Ellie.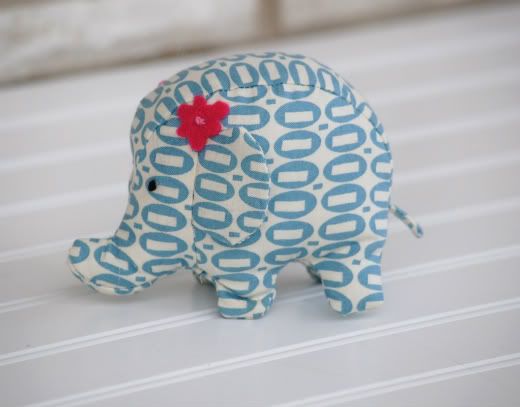 Isn't she the cutest?? She looks even cuter on my sewing table. I have been wanting a cute little pincushion like this for the longest time!
I'm also the proud new owner of a half yard bundle of Denyse Schmidt's re-released line "Flea Market Fancy"! I pre-ordered this bundle months ago when I first heard that it was coming back. It finally arrived while I was away for Spring Break. I had a happy little slip waiting on my door for me to pick it up. You better believe I'm hoarding these.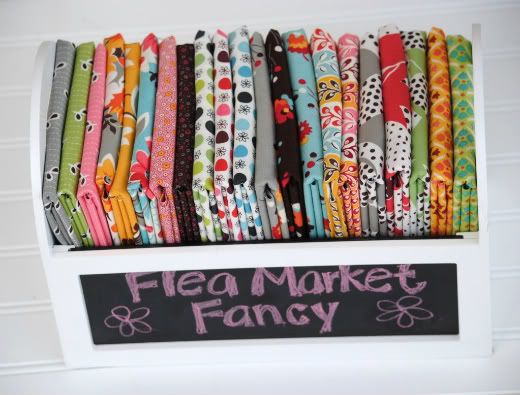 By the way, that cute little white crate? Target. Clearance $7! They have them in many colors so go get some. They're perfect for the craft room. Hope you have a lovely week. Happy sewing!!