Simple little patchwork design and quilting. My main focus in the class will be putting in the zipper, D-ring and lobster clasp. My class will be using one fabric for the main exterior but I wanted to show them a few variations of what they can make just by knowing the basics.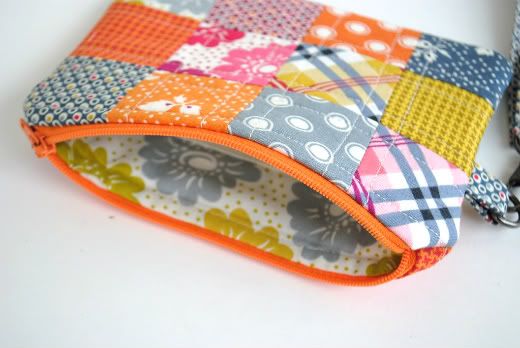 Using hardware in projects always makes them appear more difficult than they actually are. I love trying out different kinds.
I had some long strips left over after cutting out these tiny squares so I sewed them all up and made a cute iPad case for the
shop
.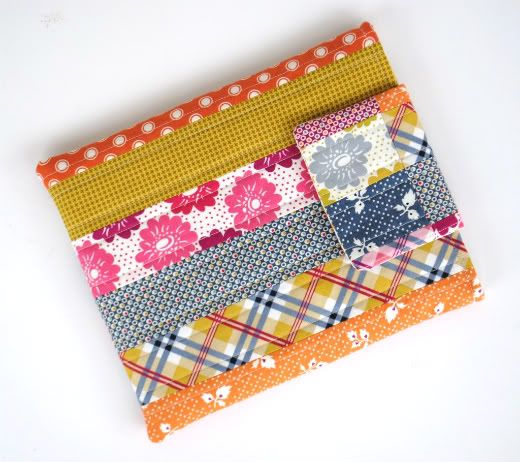 How pretty are all those florals and plaids?? Speaking of iPads, the new iPad HD was released yesterday and I'm thinking about getting it. Has anyone gotten one yet? Is it much different from the iPad 2? Would you recommend it??
So I know I didn't include any green in today's projects (feel free to send me a pinch!) but you can't deny that these bright prints are pleasing to the eye! Happy St. Patrick's Day!!