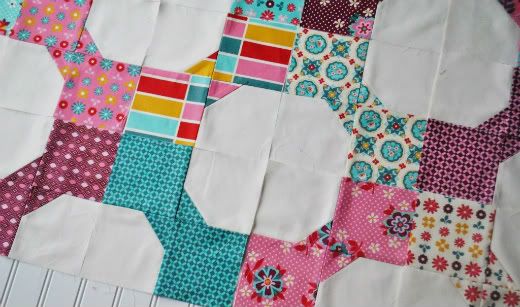 I've finished 16 blocks so far, working during nap times and late into the night. I probably would have more done by now but I've been watching episodes of Felicity on Netflix and I'm hooked. The show totally takes me back to my high school/ college years. Good times...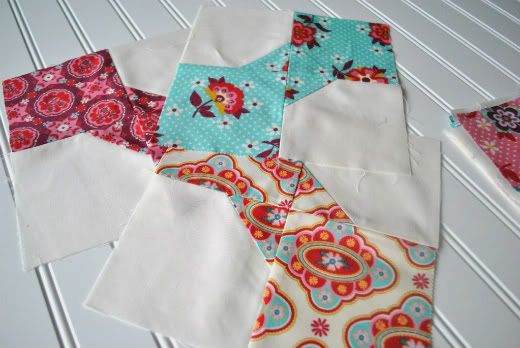 I noticed my
etsy shop
is looking pretty empty so I'll be working on some more iPad and Kindle cases in between blocks. Here's one that I completed earlier.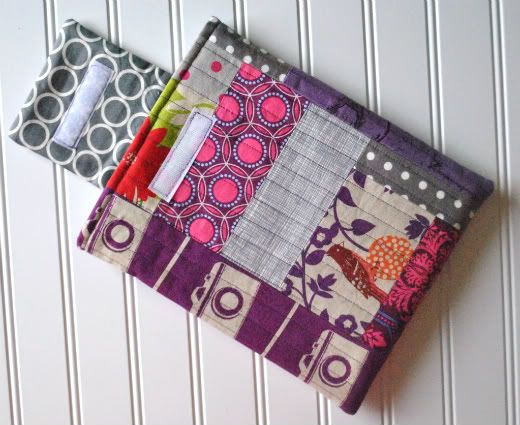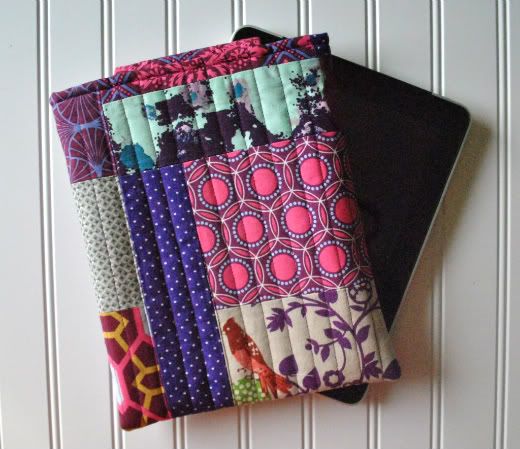 My scrap bin is becoming pretty unmanageable so I'm going to be doing some patchwork cases in lots of colors. This one uses mostly purples and greys (one of my favorite combos).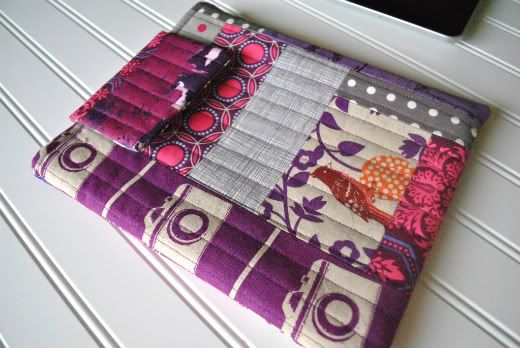 I've listed it in the
shop
. I need to start using up my ever-growing pile of scraps. Time to hit the Pinterest boards for ideas! Enjoy your Sunday!