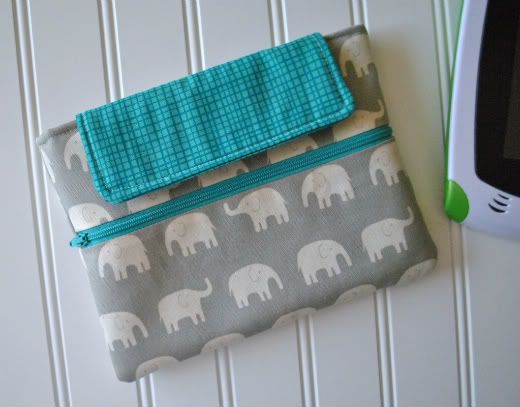 We got AJ a Leap Pad for Christmas. He'd been using my iPad all year and I was so impressed by how much he's learned from it that when I heard about the Leap Pad, I knew it was a must. It even has a camera so he can go picture happy without filling up mommy's memory space.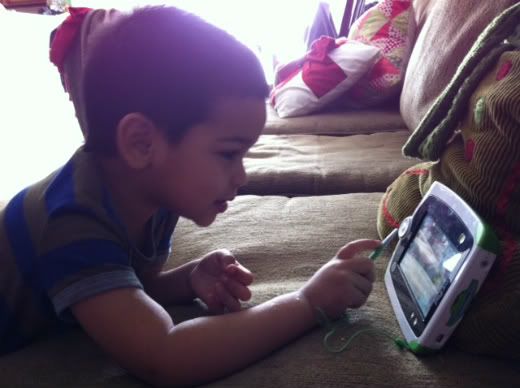 It was a hit! Worth every penny and worth the huge hastle it was to try to get one. It was sold out everywhere. I felt like Arnold Schwarzenegger in "Jingle All The Way", trying to get the city's last Turbo Man. I was finally able to locate one at Best Buy but all the cases were impossible to get. I knew a handmade case was in order. I didn't use a pattern, just took some measurements and went with it.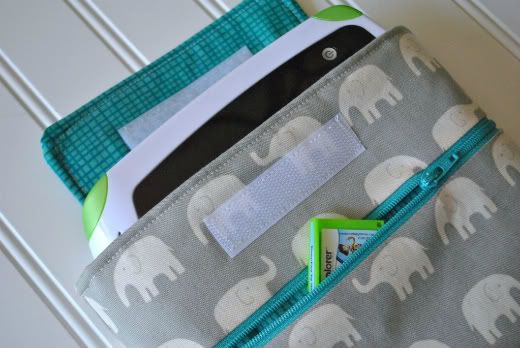 I could've made one before Christmas, but I was consumed by my book series and I had a sneaking suspicion that Santa was going to bring me a new sewing machine for Christmas. I secretly retired my old one even before I was 100% sure. Luckily, I was right! And I love it, it's a lot smoother than my old one and has over 100 stitch options. So this was my first project on it. I'm totally satisfied.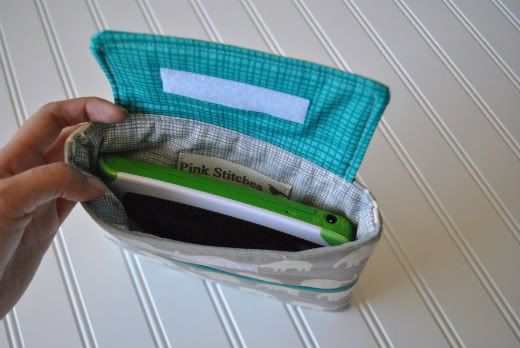 I stayed up late working on it while AJ was asleep and I surprised him with it this morning. He was pleased :)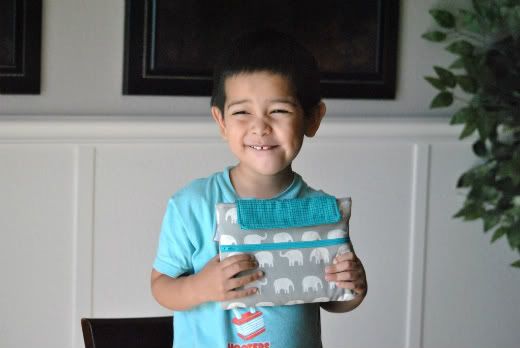 I'm so excited to explore my new machine a bit more and try some new stitches. I ordered some fabric to make a new quilt and am searching for a good pattern. I'm leaning towards
Crackle
or
Comic Strip
by Aneela Hoey. Any suggestions?