I am taking it slow. I spent last night cutting up the fabric into 4.5" and 2.5" squares. The finished blocks will be 8". I'm pairing them with Kona Sand as the neutral.
I also finally finished up the bag I was sewing up for my dear friend,
Nicke
. This was supposed to be a Christmas present but, being the procrastinator that I am, it has turned into a very belated New Year's gift. I'm stuffing it with goodies in hope that she'll see past my lateness.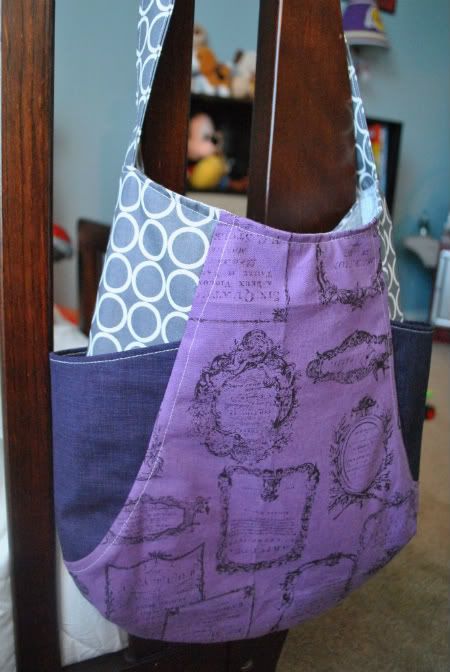 You might recognize the pattern as Anna's
241 tote
. They're all over blogland and I've made five of them already. I'm in the midst of making a sixth for myself and then I'll probably be retiring the pattern for awhile.
Well, better get back to piecing if I want to make any progress on these blocks today. Have a wonderful weekend!