This past week, I have been alternating back and forth between being a 27 year old wife and mom on vacation to being a 17 year old girl stuck in a love triangle and experiencing the adventure of a lifetime. So, as you can see, blogging has been a bit impossible for me.
In case you haven't figured it out yet, I'm referring to "The Hunger Games". Yep, I have been sucked into the madness!
I think I broke my own reading record with this series. I read the first book in 24 hours and finished the other two within four days. I could not put it down! Even after I'd forced myself to put the book away at night, I'd lie awake in bed thinking about it! Needless to say, there were several precious hours of sleep lost this past week but all worth it. I was sad when I came to the last page and realized that it was all over and I wouldn't be able to escape into the world of Panem anymore. BUT!!! I cheered up a little when I found out there is a movie in the making and the release date will be March 23, 2012. So, if you have not read these books yet and you enjoy an occasional dose of teen fiction, you must read them!
Besides reading, my vacation was a lot of fun. I didn't get to take a lot of pictures because I kept forgetting to take out my camera (I would take out my book instead) but I did manage to get a few shots of AJ on the beach right before sunset.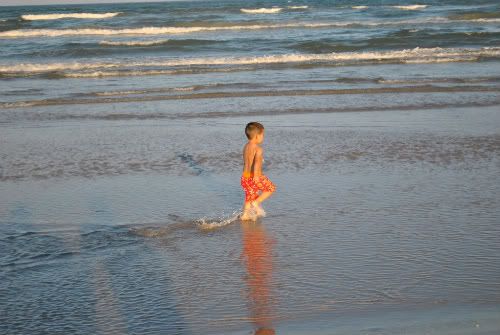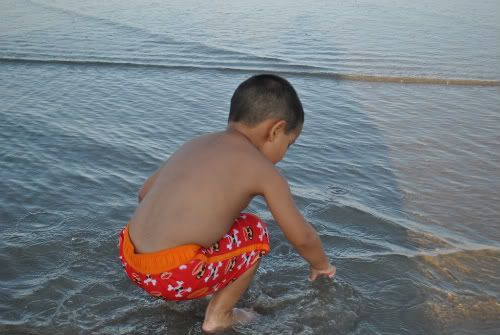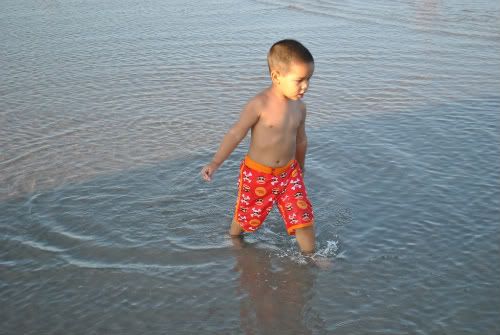 Ah yes, that's my sexy little stud. Hope you guys enjoy the rest of your week!