Tara
. I stalked her Flickr favorites to get an understanding of what she liked and settled on a plus block pattern.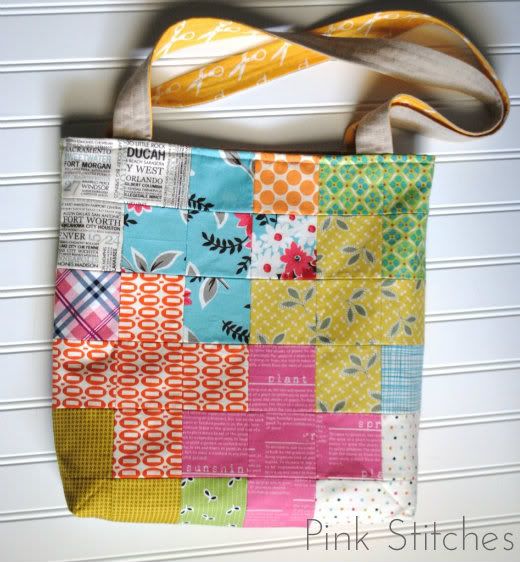 I like the idea of using quilt blocks for totes. It's like hauling a mini quilt around- it just looks comforting. Tara expressed that she liked citrus-y colors like yellow, orange and lime. I pulled out some bright fabrics in those colors and added some pink and turquoise, as well as some text prints, to ensure that no two prints of the same color were ever touching. I used
this technique
for the piecing, which is absolutely brilliant! Made my job a lot easier and the final result was perfection.
I also made her a little pencil pouch with the leftover cuts and threw in some goodies like highlighters, stamps, ink pad and some adorable washi tape. The book I sent was book one (City of Bones) from one of my favorite series, The Mortal Instruments by Cassandra Clare. From what I knew about the books Tara had read, I knew she would enjoy this one. They are casting for the movie right now and it will be out next year. I'm so excited!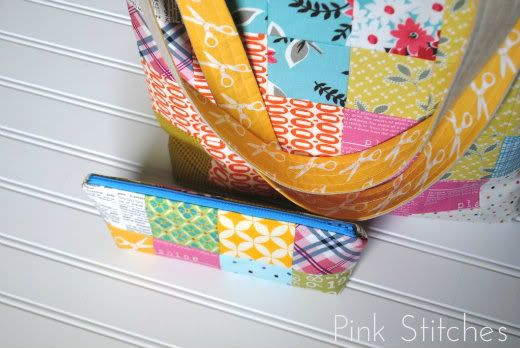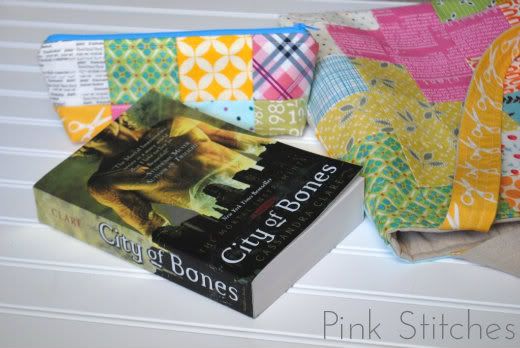 Cassandra Clare also has another series, also about Shadowhunters, called The Infernal Devices. This series is set in Victorian London and I just fell in love with it. I really recommend both series. If you liked Twilight and The Hunger Games, you'll love these books!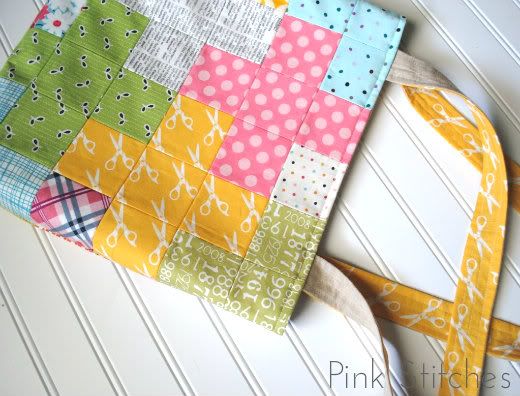 I have finished the tote for my second partner and it is going in the mail first thing tomorrow. As soon as she receives it, I will be sharing pictures with you!
On a side note- I hit 700 followers today! Yay!! I think a giveway is in order. What would you like to have a chance at winning??