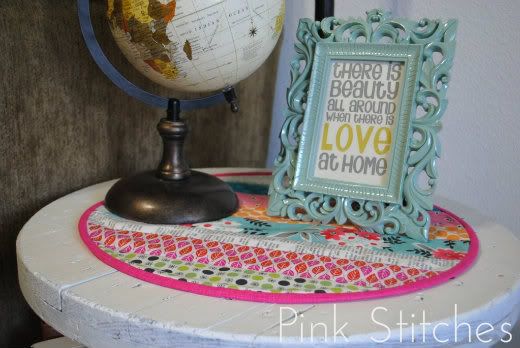 I'm heading out to Corpus Christi again for a few days but before I go, I wanted to share a quick project that I worked on this week. My
spool bookcase
has been sitting next to my living room sofa as a little side table but I've been having difficulties hiding these holes on top of it.
I figured the easiest and most practical way was to cover them with a cute table topper. I used a round hamper as a guide for a template and used long colorful strips to compose it. The binding was a bit of a challenge. It was my first time tackling a round binding but it turned out great. I used quilter's linen in primrose.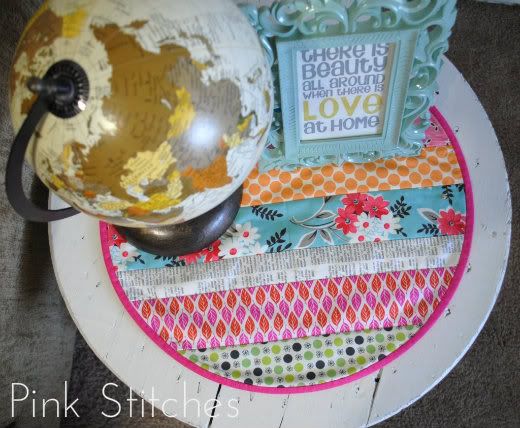 And on days when I don't feel like looking at such busy prints, I can flip it over and enjoy some grey seeds. My table is happy now.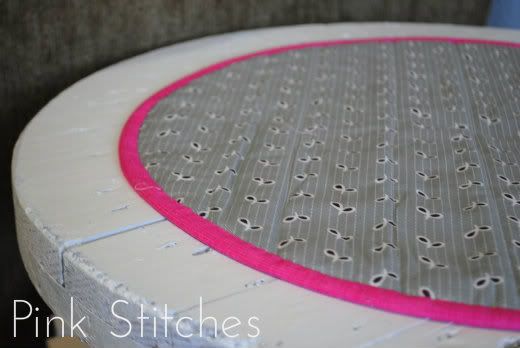 I'll be back at the end of the week to share a tutorial with you and reveal some swap goodies. Have a great week!