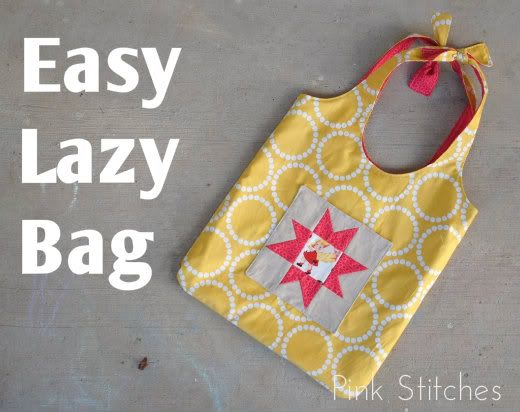 It has been so long since I have made a handbag. I've made several totes this year, but there's no greater satisfaction for me than completing a really cute handbag. The pattern for this bag came from the book
Bags: The Modern Classics
by Sue Kim.
I've been crushing really hard this summer on color combos like hot pink/orange and hot pink/yellow. I bought the yellow pearl bracelets specifically for this bag and the hot pink jewels (both fabrics by Lizzy House) contrasted beautifully against it. My favorite part of this bag are the bow handles. They add a lot of girliness to it.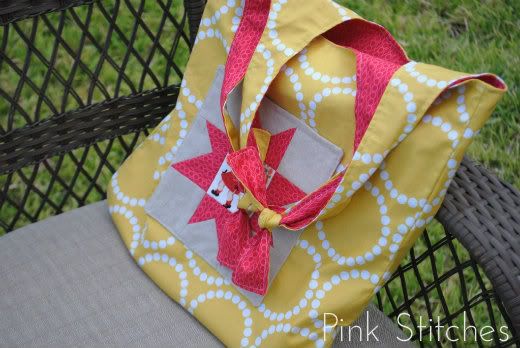 The pattern for this bag is actually pretty plain. I was drawn to the simplicity and slouchiness of it but I thought it needed a little something extra. I pulled out this Candy Shop fabric by Michael Miller and made some adorable blocks to use as pockets. I love the kids enjoying their sweets in these vintage-inspired prints. The blocks were perfect.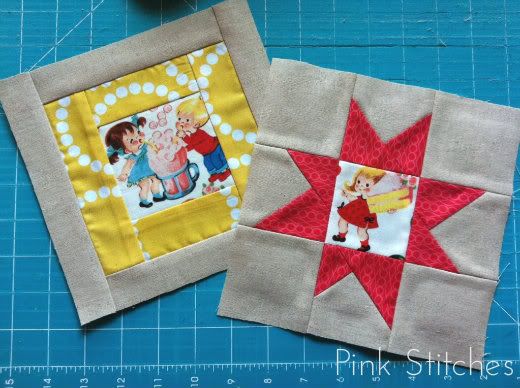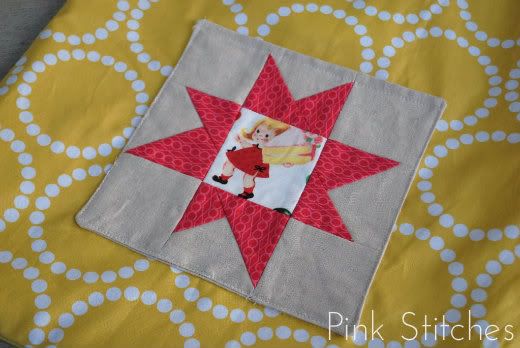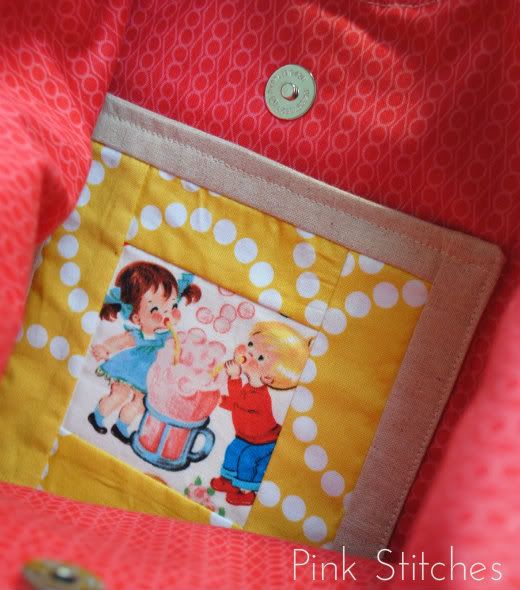 I'm so happy with my new bag! Now I'm anxiously awaiting my totes from my Tote & Book swap partners. I can't wait to add some new handmade goodness to my collection! Have a great Saturday!