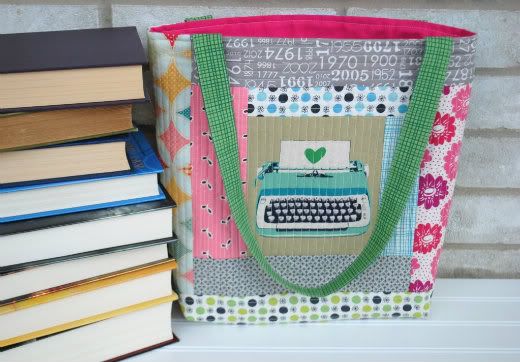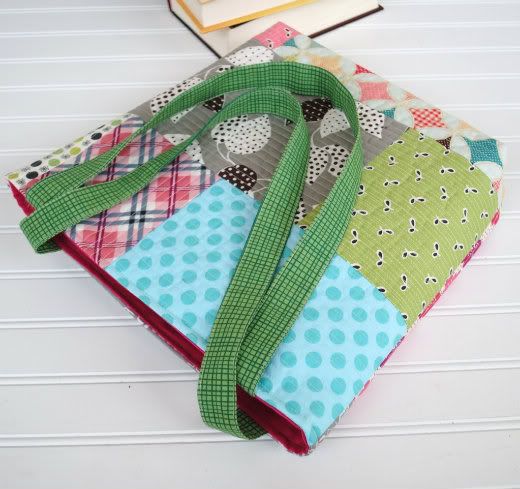 I think you know me enough by now to know that I LOVE BOOKS! I wanted a cute book bag to take to the library or bookstore with me- with enough room to fit a ton of books. I think this bag is perfect for that. I used the same dimensions as my square
patchwork tote
(15" by 15") but instead of a 3" gusset, I used 3.5" on this one. I love that the QAYG technique allowed me to quilt in different directions. It was a fun way to quilt the log cabin on the front.
My sister also asked me to make her a lunch sack for school this week. She liked the
drawstring bag
I made using
Jeni's pattern
(project size) so I made her this one using some of my favorite fabrics- Flea Market Fancy, A Walk In the Woods and Scratchy Scribble.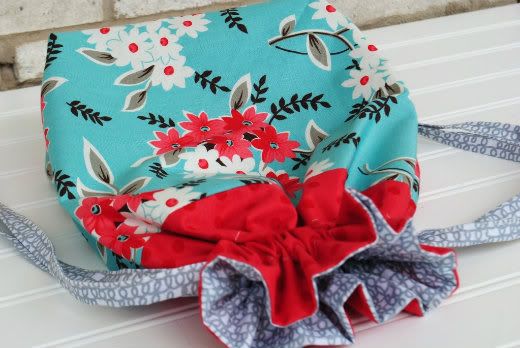 Before I sign off, would anybody be interested in making me a new header for my blog? And maybe some buttons?? I'm kinda bored with mine and I think the blog needs a new look. I don't have a big budget for design work right now but I'd love to pay you in goodies! Email me if you're up for the job: greenletterday at yahoo dot com. Have a great week!