So last night, after I got home from Corpus Christi, I had the itch to sew something quick and pretty. I pulled out some of my favorite fabrics and used Jeni's
drawstring bag pattern
(I used the project bag size) to make a pouch for my ever growing pile of selvages.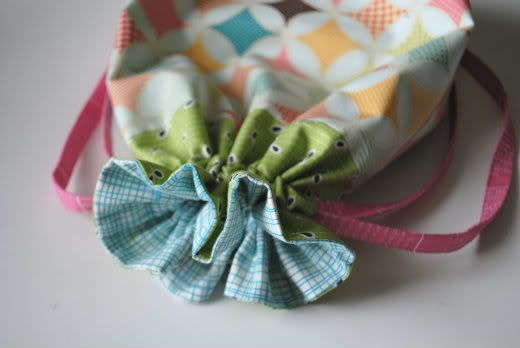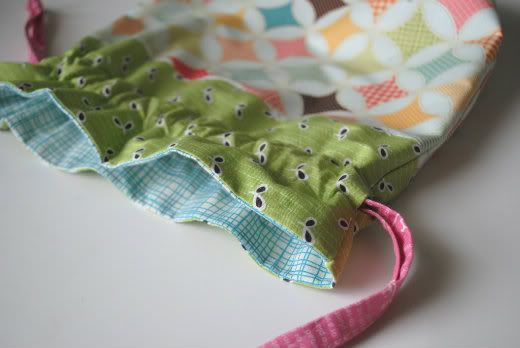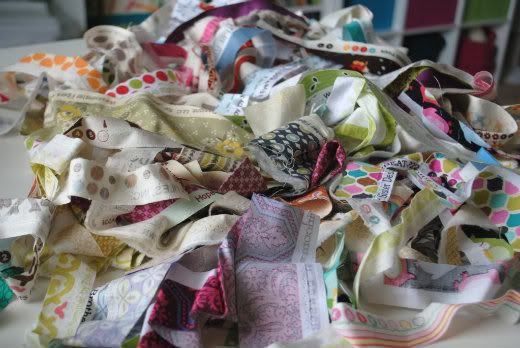 Fabrics Used:
Fly a Kite by October Afternoon, Flea Market Fancy by Denyse Schmidt, Summersville by Lucie Summers and Sunkissed by Sweetwater
I just love those green seeds! I could seriously buy the entire bolt. I've been spending a lot of time cleaning and organizing my craft room. My fabrics are finally organized by color and I'm working on making more pouches and baskets to fill my cubbies.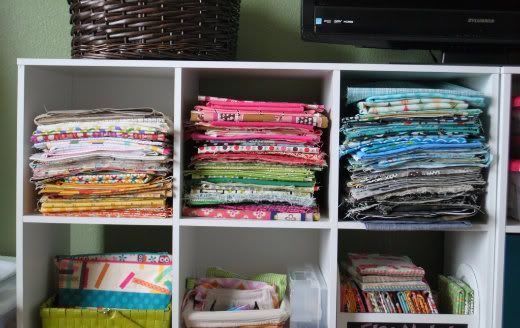 I'll have more pictures to show you as I continue to set things up. We just finished moving the furniture around last week so I've still got to put things up on the wall and get a few more things set out. Feel free to send me mini quilts or cute wall decor!! haha
And now, for the winner of the PrintRunner Giveaway.... Random.org chose lucky #2. Congratulations
Kendall
! I'll contact you soon for your snail mail info! Have a great day!