I used fabrics from my Flea Market Fancy stash for both projects. My absolute favorite fabric from this line is the posies in brown. So I used that as the main exterior for my bag. I threw in some dots and seeds for the pocket panels and lining. This bag is just adorable. I really recommend it. You can find the pattern for sale at Amy's shop,
Pinked Fabrics
!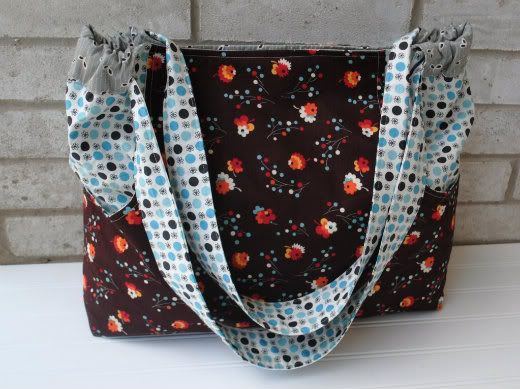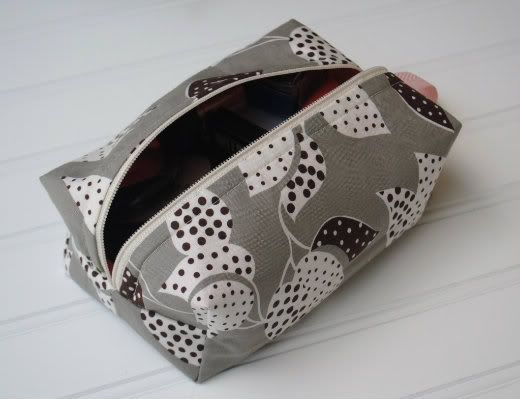 Ofcourse, I can't show up empty handed. I made my cousin this
pillow cover
and threw in some hair bows. I wrapped this in this cute owl craft paper that I found at the World Market last time I was in Corpus Christi. I must remember to go there again, they have such cute stuff!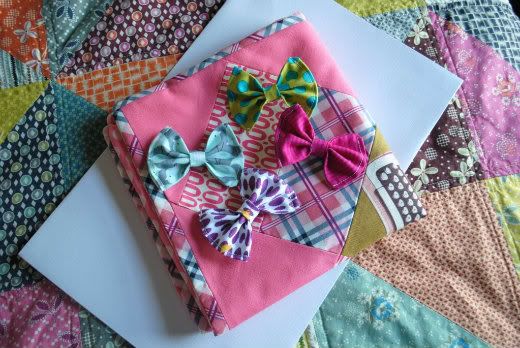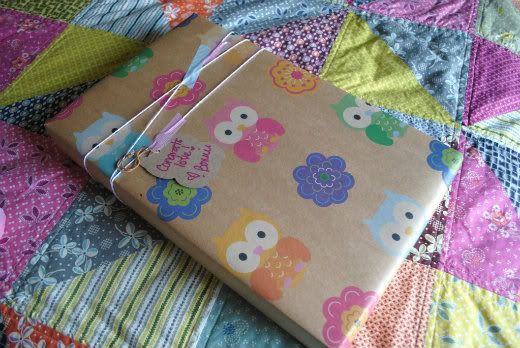 Don't forget to enter the
PrintRunner giveaway
if you haven't already! It's open until Sunday night when I return. Have a fun weekend!