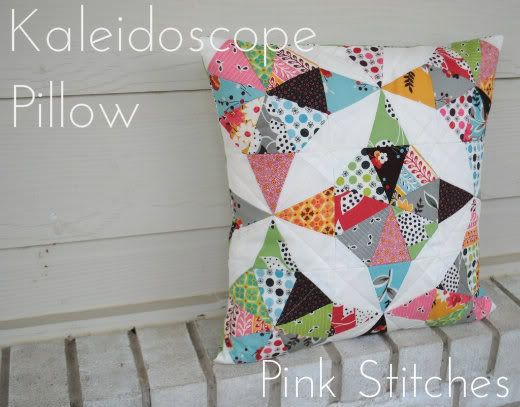 I'm so glad I was able to cross this project off my to-do list this week. If you follow me on
Facebook
, you've already gotten a little sneak peek. I had been wanting to make a Kaleidoscope pillow ever since I saw
Angela's
last year. Then I saw
Jeni's
and she included the link on where to buy the
special ruler
needed to make the blocks. I was thrilled! The ruler comes with instructions on how to make the blocks.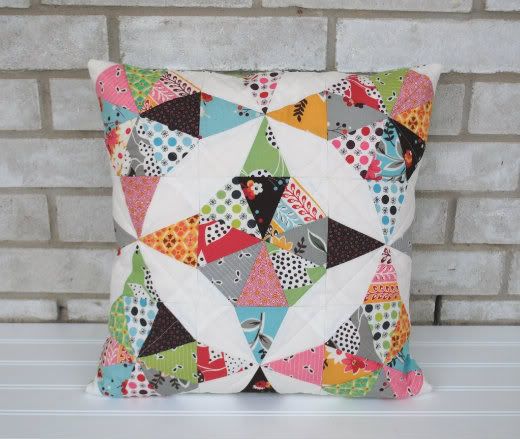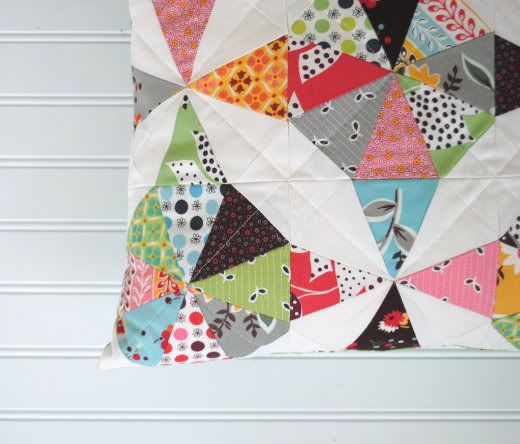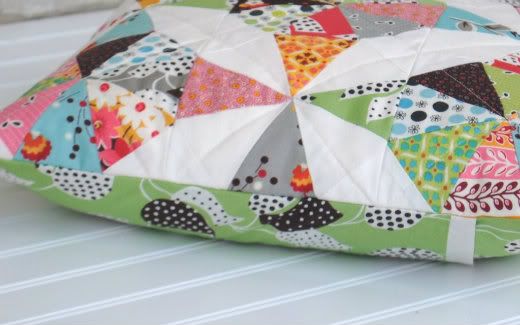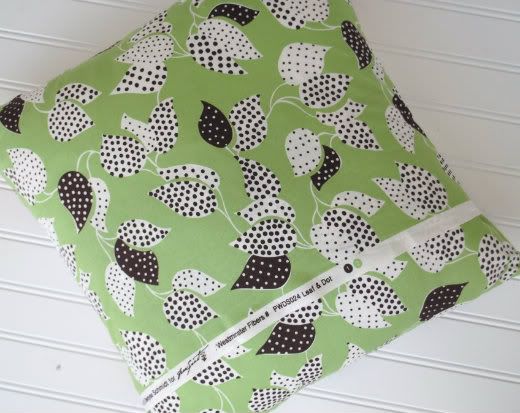 I used 6" blocks to make an 18" pillow and I decided it was time to use my entire Flea Market Fancy collection. I am in love with the combination of my favorite fabric line and my new favorite pattern. I plan to make one more pillow using my FMF to complete my spring set of three!
In other news, I've been teaching myself how to knit. I have a bucket list of things I want to achieve before I turn 30 (and I'm turning 28 in a couple of weeks so I need to get crackin!). I've crossed crochet and sewing off my list and the things that remain are knitting, learning French, and learning to play the piano. I am one step closer to crossing another thing off the list! Wish me luck!!