**Sign up is now closed**
It's time for another swap!! This swap idea was given to me by Meig during my birthday giveaway. I asked that you tell me your favorite book or suggest a good read. I'm amazed at how many of you love to read as much as I do. So here it is, the Tote & Book Swap.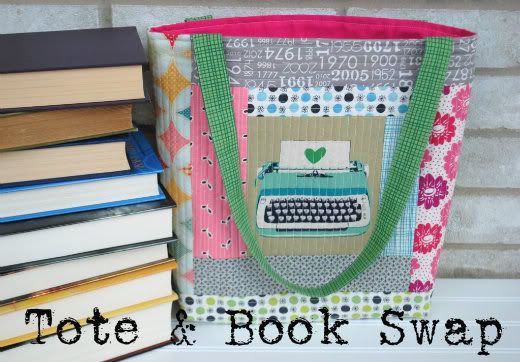 For this swap, you will be responsible for sending a handmade tote and a book to your swap partner (extra goodies are always welcome!!). Doesn't matter how big the tote is or what method you use to make it, as long as it can hold some books. I recommend you start up a Pinterest board to share your likes with your partner.
If you're interested in signing up, email me at greenletterday (at) yahoo (dot) com with the subject: Tote & Book Swap. Include your name, address, email address and blog link, if applicable. Keep in mind that the package you send out might be a little heavy depending on what book you send out so please let me know if you're open to ship internationally. I'll leave the sign up open until next Saturday (June 30th) and then assign partners the following day. Looking forward to hearing from you!