I'm in love with my new fall pillows! Well one is for me and I made the other one for my cousin, who happens to share my fondness of fall and holidays in general. Since it was a birthday present, I let her have first pick. She chose the one on the left.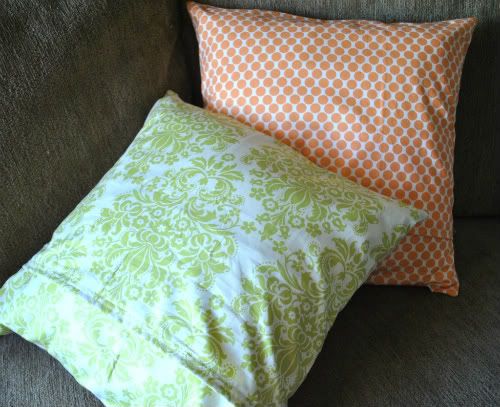 Hers has the orange polka dot backing. Mine has a soft green damask print. Both have envelope closures (easiest thing in the world to do!).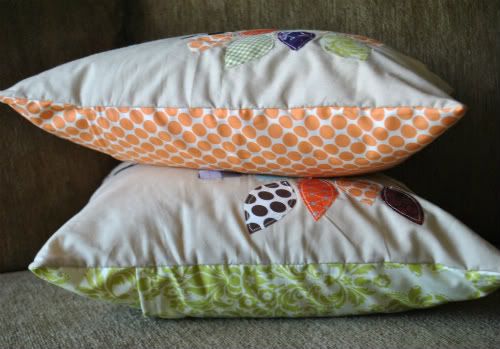 If you're interested in making some for yourself, I got the tutorial from
here
. The only difference in mine is that I made them 18" instead of 16". I just added two inches to all the measurements given.
Hope you all are enjoying FALL so far! Have a wonderful Thursday!!