Flickr Group
:


1. "Ghastlie" apron ready for swap partner!, 2. Halloween Coaster, 3. Finally ready to ship, 4. Notepad & Pen, 5. Halloween Swap 003, 6. To hold goodies!, 7. Skull Apron, 8. Ready to ship in the morning!, 9. I made polymer clay "sewing pins" to go with theme!, 10. Untitled, 11. Halloween Swap, 12. halloween swap, 13. Halloween Banner (3), 14. for my Halloween swap!, 15. Swap mini bag, 16. Teacup Pin Cushion with Handmade Clay Pins from Ruth(Thread of Hearts)

These were such a fun group of ladies. I was blown away by all the creativity I saw in the Flickr Group and looked forward to checking it every week! You can check out what I received from my partner, Katie, on her blog Craptastic. She is the best!! I wanted to thank all the participants by having a little giveaway. The winner of this fun little goodie bag is...



Amy Kendrick... Congrats! I'll be mailing it out to you this week :)

And the winner of the Halloween Giveaway is...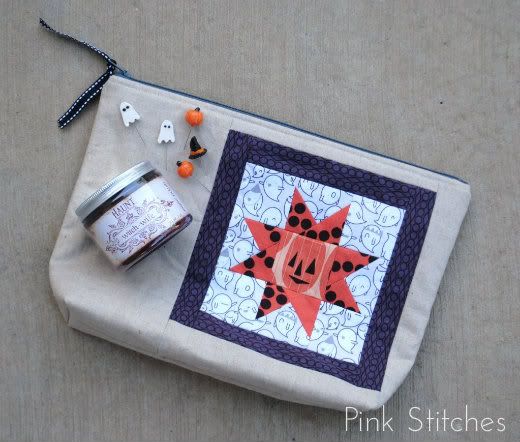 ThreadofHearts... Congratulations! I'll be emailing you later today for your snail mail addy :)

Thanks to everyone who participated in both the swap and the giveaway! Hope you have a wonderful weekend!!