My sister chose a simple design in black, grey and yellow. She wanted a double lattice quilting and a vertical entry for her laptop. She also requested a D-ring on the side so she could attach a matching zipper pouch where she keeps her charger.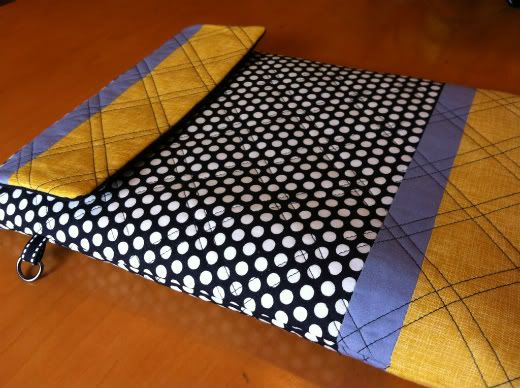 Her friend chose a design similar to the
purple patchwork iPad sleeve
I had made for my shop. She wanted straight line quilting (in groups of three) and an asymmetrical flap on a horizontal entry.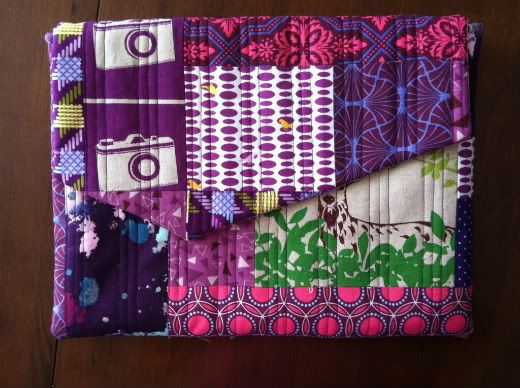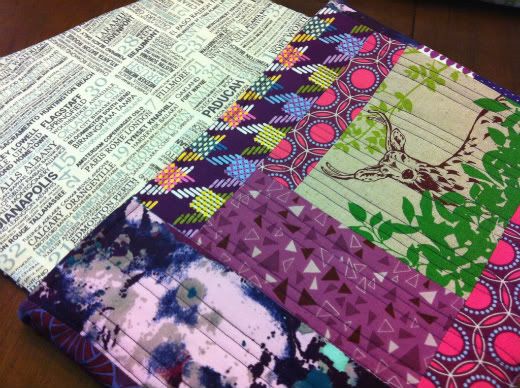 It's always a little intimidating when someone has a perfect picture in their mind of what they want and it's my responsibility to make it happen. I'm always scared I won't come through for them but I lucked out in this case. They both loved them!
I went to Corpus Christi with my hubby last week "for his work" and while I was there I picked up some mohair lace yarn. I had never worked with it before but I saw a scarf pattern I just had to try out. It really seemed like I was getting nowhere with that delicately thin yarn, but five days later, I finally finished it.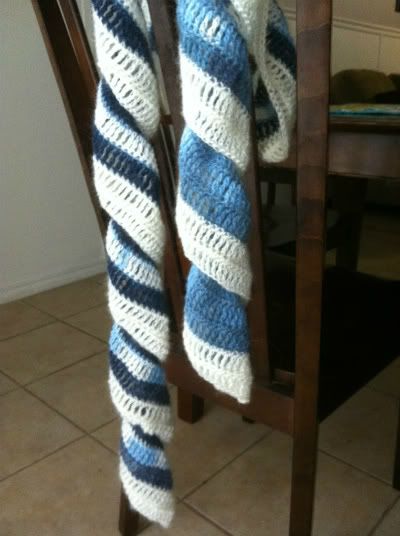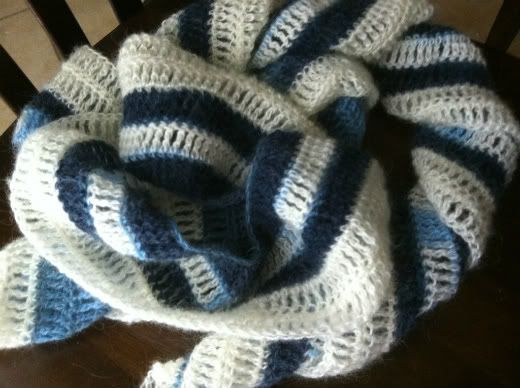 Here it is in all it's crumpled glory. I love the slightly fuzzy look to it. Minutes after I posted it on Facebook, someone offered to buy it. So I might be in the mood to make another one very soon.
Have you been productive lately? I'd love to see your recent finishes. Feel free to leave me links. Have a wonderful day!