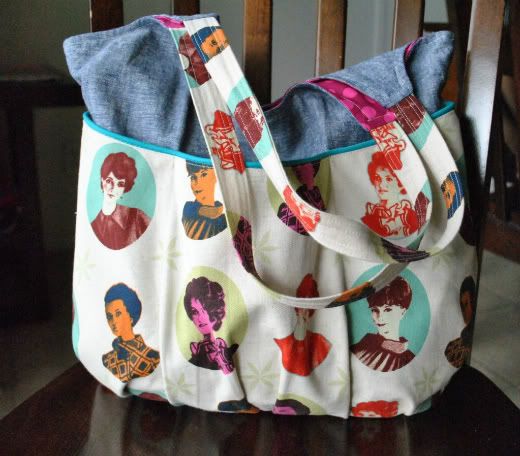 I've had Anna's
Go Anywhere Bag
Pattern on my to-do list for awhile now. I kept putting it off because it seemed a little complicated to me. But it really wasn't! It came together quickly and the pleats didn't even give me a headache. I'm so happy with it! I made it last week and have been wearing it everyday.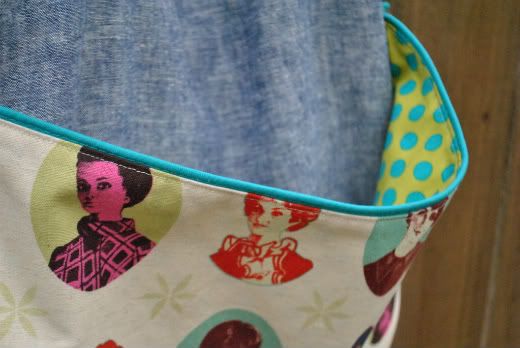 This was my first experience with piping. I used a zipper foot, as per Anna's advice, and it wasn't difficult at all. I think it gives the bag a really nice finish. The fabrics I used were: Melody Miller Ruby Star Rising- Vintage Ladies, Robert Kaufman Yarn-Dyed Essex Linen- Denim, Michael Miller Ta Dot- Fuschia, and Michael Miller Ta Dot- Lagoon.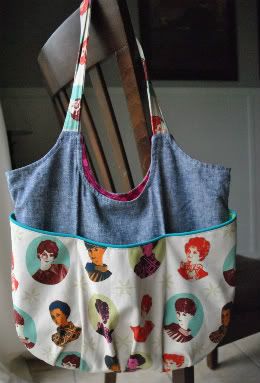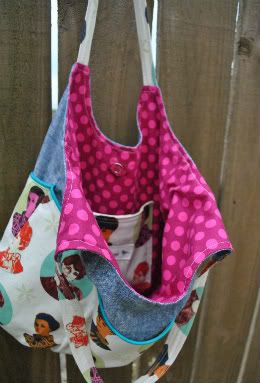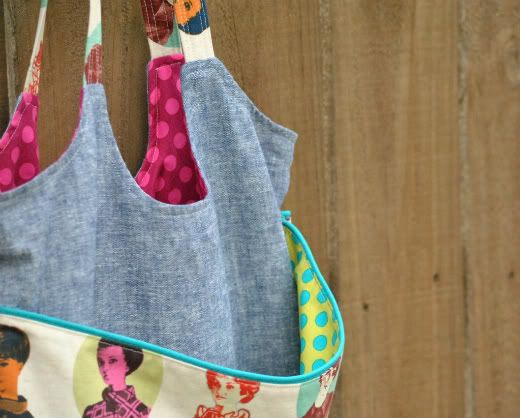 I love all the pops of color! I definitely recommend this pattern for anyone who is wanting to make a nice, large bag. The only thing I changed was add a little more interfacing in the pockets. I probably should have added some for the bag exterior too but I didn't want the bag to look too stiff. I think it'll be ok as it is.
I love my new bag!